Chairman's Message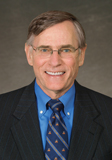 Richard G. Ketchum
Chairman and CEO
In 1939, the National Association of Securities Dealers, or NASD, was created by Congress "to protect investors and the public interest."* In 2007, NASD became FINRA—the Financial Industry Regulatory Authority.
Today, FINRA's mission is the same: to protect investors and keep the markets fair. We carry out our mission in a number of ways. We oversee all brokerage firms and brokers doing business with the U.S. public. We write and enforce rules governing the activities of about 4,100 securities firms with nearly 600,000 brokers, and examine those firms for compliance with the rules. When brokerage firms or brokers break the rules, we take action. In 2014, we brought 1,397 disciplinary actions against registered brokers and firms. We levied $134 million in fines, and we ordered $32.3 million in restitution to harmed investors. We also referred more than 700 fraud and insider trading cases to the SEC and other agencies for litigation and/or prosecution.
We also regulate trading on the U.S. stock markets. Each day, we monitor nearly 6 billion shares traded on the markets, using technology powerful enough to detect potential abuses. As part of that surveillance, FINRA handles more data on a daily basis than the Library of Congress-processing approximately 6 terabytes of data and nearly 20 billion transactions every day to build a complete, holistic picture of market trading in the United States.
As the markets continue to evolve, FINRA has responded with innovation. We're developing cutting-edge surveillance systems to support our regulatory programs. We are also leveraging modern technology to strengthen our ability to identify the firms, brokers, activities and products that pose the most risk. And we apply a variety of data-gathering techniques to uncover market abuses, including insider trading and any strategies firms or individuals use to gain an unfair advantage to the markets and investors.
Our work doesn't stop there. We have worked hard to develop a strong investor education outreach program because we believe investor education is a critical component of investor protection. We supplement the investor alerts, interactive tools and educational content on our website with investor education materials and tools that are accessed through major financial websites, such as Yahoo! Finance and Motley Fool, and the Finance tile on Microsoft Windows 8.
We also offer information and tools to help investors manage their money smartly. For example, FINRA's Market Data Center offers investors information on a broad spectrum of financial instruments, including equities, options, mutual funds, exchange traded funds and bonds. The Market Data Center also emphasizes bond market information, including price information from FINRA's Trade Reporting and Compliance Engine (TRACE), and makes it easier for investors to find timely bond market data. And our free, online tool, BrokerCheck, allows investors to research the professional backgrounds of current and former FINRA-registered brokerage firms and brokers, as well as investment adviser firms and representatives.
In addition, the FINRA Investor Education Foundation also plays a key role in providing underserved Americans with the knowledge, skills and tools necessary for financial success throughout life. The FINRA Foundation supports innovative research and educational projects aimed at segments of the investing public that could benefit from additional resources.
These efforts are just part of what we do each day to support our important mission of protecting investors. We are committed to continuing to play a leadership role in the regulation of the securities markets.

Richard G. Ketchum
Chairman and CEO
* Source: www.sechistorical.org/museum/galleries/sro/sro04b.php