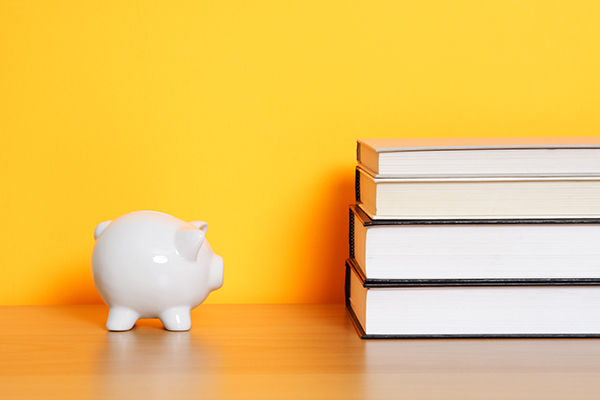 Federal Student Loan Help Is Free, But Debt Relief Companies Still Want to Charge You
Like many Americans, Melissa Dunbar has struggled to pay back her student loans. When she worked as a substitute teacher in Vermont a few years ago, she earned just $70 a day — not nearly enough to afford her monthly payments. So Dunbar pursued the services of a company that promised to help alleviate student debt burdens.
The company secured a one-year deferment on her payments, but Dunbar, now a Washington state resident, regrets seeking the company's help. It cost her, she said, about $400.
"I realized that they weren't doing anything that I couldn't have done myself, but I didn't understand that until after I paid," Dunbar said.
Dunbar is not alone. A survey of more than 6,000 student loan borrowers earlier this year found that 9 percent reported paying for a student debt relief service. The survey, conducted by the advocacy group Student Debt Crisis and the personal finance website NerdWallet, found that the average amount borrowers paid for such services was $613.
The problem, according to Natalia Abrams, the executive director of Student Debt Crisis, is that the amount borrowers should probably be paying for debt relief is often $0. Students with federal loans, she said, have access to a number of free programs through their loan servicers, including programs offering loan consolidation, income-driven repayment plans, loan forgiveness and payment deferments.
"Loan borrowers should never pay to enroll in programs that are free of charge from the federal government," Abrams said.
Authorities have taken steps to fight the efforts of debt relief companies, specifically those that take borrowers' money without actually offering any assistance at all, sometimes leading students to unwittingly default on their loans. Such companies, Abrams said, "are straight-up scams." But it's difficult to catch all the scammers, she added.
"It's a bit of Whack-a-Mole," she said. "You take down five companies and five more pop up."
While the U.S. Department of Education does try to promote its free loan help programs, various private debt relief companies have proven successful in catching borrowers' attention first. So how can you tell if an offer of help comes from a private company likely to charge you for what should be a free program? Look for the following red flags:
They're advertised as school-specific programs: Advertising targeting alumni of the University of California, Los Angeles, might say "There's a UCLA Loan Forgiveness Program. Call us to find out more!" and may prominently feature the university's logo. Generally speaking, however, there aren't loan relief programs that are specific to certain schools, Abrams said.
They are aggressive: Are you getting multiple emails, phone calls and text messages advertising student debt relief? Are you seeing repeated advertisements on social media? Are you being told that you must file for help soon or you won't qualify for assistance? Debt relief companies are known for such aggressive promotional tactics.
"I had people calling me the other day about loan forgiveness. They said I needed to act fast so they could help me with my loan forgiveness," said Ariel Kirkland, a student loan borrower from Illinois. "I thought, 'You're too persistent for someone who wants to help me.'"
They try to sound official by name-checking elected officials, legislation and the Department of Education: Debt relief companies often claim they're taking advantage of "President Obama's loan forgiveness program" or the "William D. Ford Act." While the president did sign legislation in 2010 that made changes to the federal student loan program — which is known today as the William D. Ford Direct Loan Program — the benefits that those changes offer to students are, again, available for free through borrower's loan servicing companies. Some companies falsely claim to be affiliated with the Department of Education, which, Abrams said, is a violation of the law.
Their offers sound too good to be true: Is a company promising that they can persuade the government to immediately cancel your loan? Don't believe them. While loan forgiveness programs do exist, borrowers must meet certain criteria to qualify and it can take years for borrowers to become eligible to have their remaining balances forgiven. Click here to see if you might qualify for loan forgiveness, or call your loan servicer.
Learn more about student loan forgiveness through The Alert Investor's "What You Need to Know about Student Loan Forgiveness." Consider co-signing a student loan? Check out The Alert Investor's "What You Need to Know Before You Co-sign a Student Loan."