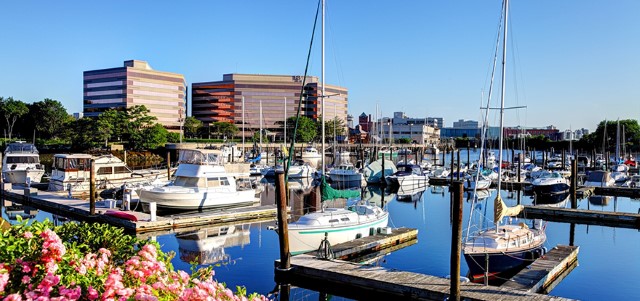 Conn. Investors Learn Important Investing Tips at Event with Rep. Himes
State and national securities regulators and legislators came together last week in Stamford, Conn., to talk to area savers and investors about how to make informed investment decisions and to protect their retirement savings from fraud.
The FINRA-hosted investor forum featured U.S. Congressman Jim Himes, award-winning financial columnist Julie Jason and Connecticut's Director of Securities Lynn McKenna-Krumins, along with FINRA President and CEO Robert Cook and Senior Director Christine Kieffer.
Investor forums like the event in Stamford complement the hundreds of investing seminars that FINRA and the FINRA Investor Education Foundation have conducted for tens of thousands of investors nationwide. At these events, FINRA executives offer tips to investors on where to turn for objective guidance on investing today, unbiased investing tools and resources and how FINRA and other regulators work together to protect and educate investors.
For a look at the whole host of FINRA investor tools and resources, check out the FINRA investor website.
Subscribe to FINRA's The Alert Investor newsletter for more information about saving and investing.