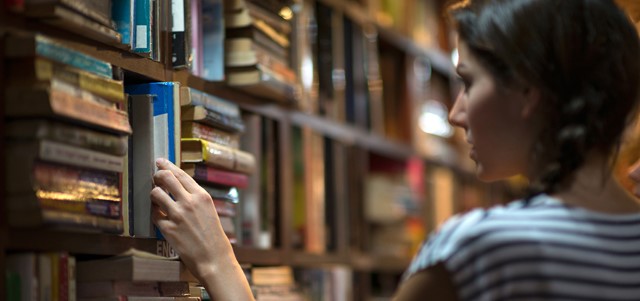 The Native American Experience: Understanding Financial Capability
Many Native Americans—more so than other minority populations—face difficult financial circumstances and undergo high levels of financial fragility, according to a recent study.
As a small minority group, Native Americans made up about 2 percent of the U.S. population in 2015, according to the U.S. Census Bureau. At the same time, one in four Native Americans is living in poverty, underscoring the need for financial empowerment programs.
Native Americans made up about
2 percent of the population in 2015,
according to the U.S. Census. Yet,
one in four Native Americans is
living in poverty.
It is "difficult or very difficult" for about 63 percent of Native Americans surveyed to make ends meet, according to a recent study by the FINRA Investor Education Foundation and First Nations Development Institute. Meanwhile, about 60 percent of African-Americans and 54 percent of Hispanics indicate the same thing. With a sample size of nearly 600 Native Americans, it's the country's most comprehensive study of the financial capability of American Indian/Alaska Natives (AIAN).
The findings are based on data from the FINRA Foundation's National Financial Capability Study, which is conducted every three years.
"The goal of this study was to really have a better understanding of issues facing Native American communities and also to have a better understanding about financial knowledge and behavior among American Indians and Alaska Natives," said Sarah Dewees, senior director of research, policy and asset-building programs at First Nations.
The report includes data on several different racial and ethnic groups in order to provide a better context for understanding the financial behaviors for all Americans, Dewees said. The researchers focused on collecting data about financial capability, which includes financial access and how people make financial decisions. That differs from financial literacy—typically referred to as knowledge of financial concepts, Dewees points out.
For instance, the study found that only a quarter of Native Americans surveyed could come up with $2,000 in 30 days in the event of a financial emergency, compared to 46 percent of whites and 45 percent of Asian Americans. This is an indication of what researchers refer to as financial fragility, the lack of financial liquidity (ready money) to deal with an unexpected expense.
In addition to analyzing survey data on how Native Americans communities make ends meet, Dewees said the researchers hoped to shed some light on many long-held questions about other types of behavior, including the use of savings and checking accounts, or the use of alternative financial services, such as payday loans and pawnshops.
About 83 percent of Native Americans respondents reported having a checking account, the lowest among all groups, although African-Americans are only slightly higher. This finding is similar to those of other studies, according to the researchers, and suggests that Native Americans populations may be less likely to use conventional banking and lending services.
Income is also an important indicator of financial fragility among Native Americans households. Survey analysis found that 63 percent of AIAN households with less than $50,000 in household income are financially fragile compared to only 25 percent for households with $50,000 or more in income.
In addition, there are stark differences in certain financial practices when broken down by income groups. For instance, forty-six percent of lower income AIAN households have no credit cards compared to 13 percent of higher-income AIAN households.
These differences may help explain the high use of alternative financial services among lower income households: 43 percent for households with less than $50,000 in income and 25 percent for households with $50,000 or more in household income.
Finally, the percentage of higher-income respondents who are deemed highly financially literate—those who answered four or five questions correctly on a five-question financial literacy quiz—is nearly double the percentage of lower-income respondents considered highly financially literate.
This report by the FINRA Foundation and First Nations notes that despite many households expressing trouble to make ends meet, Native nations continue to experience economic growth and per capita incomes increases.
"As tribal economies improve, financial capability may follow," observed Dewees.