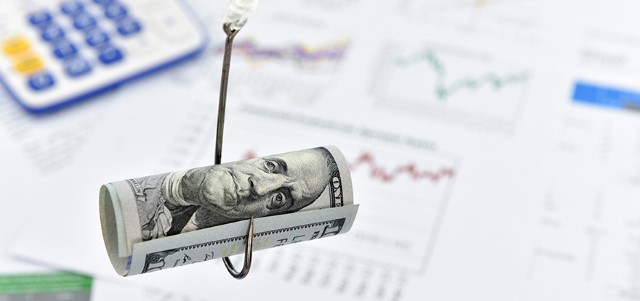 Real Analysis or Paid Promotion? Beware of Investment Research Stock Scams
Fraudsters seeking to convince you of "hot" new investment opportunities may try an array of tactics: phone calls, emails messages through popular messaging apps, or posts on social media. But they may also use a strategy that may fool even sophisticated investors: posting stock recommendations on stock research websites that investors may turn to for securities news and analysis.
These companies,
promoters and writers
allegedly misled investors
by disguising paid promotions
as objective and independent
analyses.
This past spring, the Securities and Exchange Commission (SEC) announced that it had filed fraud charges against 27 people and businesses for allegedly publishing deceptive articles on popular investment research websites. 
According to the SEC, the alleged scammers were paid specifically to produce hundreds of bullish articles on certain public companies, and broke the law by failing to disclose that paid relationship to readers. 
"These companies, promoters and writers allegedly misled investors by disguising paid promotions as objective and independent analyses," Stephanie Avakian, Acting Director of the SEC's Division of Enforcement, said in a written statement.
But the individuals and companies involved in the SEC's actions didn't just fail to disclose they were getting paid to promote companies. They also allegedly disguised their identities by using obvious pseudonyms or pseudonyms sounding like real names. In some instances, the writers fabricated their biographies, claiming to have years of significant industry experience.
Based on these actions, the SEC published an Investor Bulletin warning investors to beware of possible stock promotion scams that make it onto investment research websites. Here are three things to keep in mind if you visit an investment research website:
1. Check the Author's Background
In recent years, at least one investment research site targeted by fraudsters has taken steps to confirm that writers submitting articles were not taking part in paid promotion schemes. But regardless, you should look to confirm a writer's background on your own. If the writer claims to be an investment professional, you can try looking them up on FINRA's BrokerCheck or the SEC's Investment Adviser Public Disclosure website. If you have trouble finding information on the author, that may be a red flag.
2. Approach Articles Promoting Microcap Stocks With Caution
Microcap stocks are stocks in tiny companies with low trading volumes. Microcap stocks that trade for less than $5 a share are often called "penny stocks." The stocks typically trade over-the-counter and aren't bound by the same SEC rules governing reporting that exchange-traded stocks are subject to. 
Year in and year out, the SEC brings enforcement cases against stock promoters who make false statements or publish overly bullish articles about the stocks of microcap companies. That underlines the importance of taking any article you're reading that cheerleads a microcap stock with a grain (or many grains) of salt. Learn more here.
3. Use More Than One Source
Investors are often advised to diversify their portfolios. They should also consider diversifying the sources they turn to for investment information. If your research includes a variety of sources, such as companies' public filings on the SEC's EDGAR database, analyst research reports or information from your investment professional, you may be less susceptible to falling for dubious claims made by fraudsters, whether they're reaching you through investment research sites or other means.