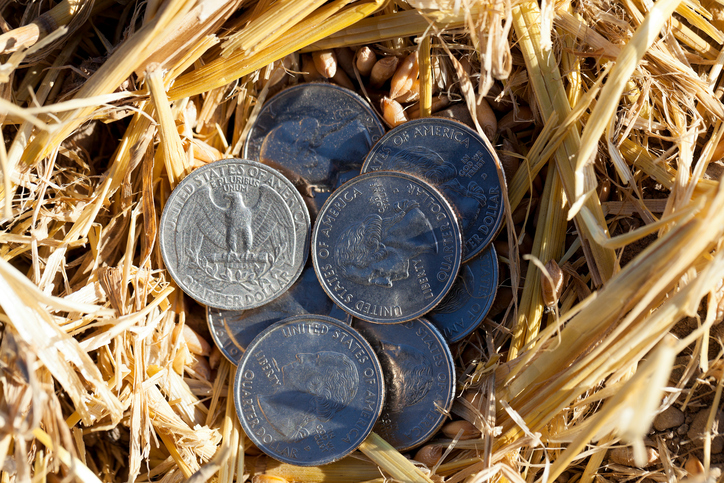 Planting Strong Seeds: Promoting Financial Empowerment in Native American Communities
Carmen, a young member of the Eastern Band of Cherokee Indians, from Cherokee, North Carolina, has a message for her peers: don't blow your "Big Money."
"Big Money" — slang for a minor's trust payment — is a phrase well known among young adults in many Native American communities. Tribes that generate revenue from natural resources and businesses or that receive funds from legal settlements with the U.S. government sometimes provide "per capita" payments to all their members — including the children. Such payments are often held in trust for minors until they turn 18, when the money is often paid out in a lump sum.
The challenge for young people is to manage their windfall effectively, and Carmen has done just that. Two years ago, when she was a 19-year-old pre-med student at Duke University, Carmen shared her story as part of an educational campaign called My Green, made possible by a grant from the Financial Industry Regulatory Authority (FINRA) Investor Education Foundation.
"Try to think about long-term," Carmen says in a My Green video. "Think how you'll feel after the money is spent if you do decide to blow it on everything."
My Green is just one example of a long-running effort by the FINRA Foundation to promote financial literacy in Native American communities.
Over the years the FINRA Foundation has addressed the unique needs of Native people through a variety of culturally appropriate initiatives, including curriculum development, financial literacy bootcamps, public awareness campaigns and fraud prevention workshops.
Much of the FINRA Foundation's outreach has been conducted in partnership with First Nations Development Institute, a nonprofit that promotes economic development and related community-betterment efforts in American Indian, Alaska Native and Native Hawaiian communities. Since 2004, First Nations has received $1.1 million in grant money from the FINRA Foundation.
The FINRA Foundation has stepped up to fill a philanthropic void, noted Sarah Dewees, First Nations' senior director of research, policy and asset-building programs.
As a small minority group — American Indians make up about 2% of the U.S. population — "we're left out of a lot of foundations' initiatives," Dewees said. At the same time, one in four American Indians are living in poverty, underscoring the need for financial empowerment programs.
"We appreciate FINRA's willingness to reach out to underserved communities," Dewees said.
Early on, the FINRA Foundation helped First Nations develop financial literacy classes and educational materials. With funding and guidance from the Foundation, First Nations created a curriculum, "Investing for the Future," which has been incorporated in a widely disseminated, culturally appropriate financial education series called "Building Native Communities: Financial Skills for Families."
In "Investing for the Future," readers are urged to think about saving and investing in the context of their ancestors who carefully managed their agricultural resources.
"One bushel of corn saved over the winter and planted in the soil in the springtime grew into hundreds of bushels of corn at harvest time the following year," the book says. "Today, money is a resource, and we often need to invest it so that in the future we will have enough for those who rely on us."
But as the needs of Native Americans have changed over time, so has the FINRA Foundation's response. In recent years, the Foundation has been active in helping Native communities learn how to handle an influx of new wealth resulting from major legal settlements with the federal government.
In 2012, the federal government finalized an agreement to pay $3.4 billion to settle claims that it mismanaged the revenue in American Indian trust funds.
The Cobell settlement — named after the lead plaintiff in a landmark class action lawsuit, Elouise Cobell, who was a member of the Blackfeet Nation in Montana — is good news for thousands of Native Americans who will receive payments.
But the FINRA Foundation and First Nations also foresaw a potential downside. Not only must recipients of settlement dollars acquire essential financial skills to manage their windfall, they're also potential prey for fraudsters.
"FINRA and First Nations wanted to make sure there were resources to help protect them from fraud," Dewees said.
In response, the two organizations co-authored an investor alert on "New Money Coming Into Indian Country: Plan for the Long Term." The alert provides tips for handling new money wisely, while warning settlement recipients about potential scams.
The FINRA Foundation and First Nations also created a pamphlet, "Fighting Fraud 101: Smart Tips for Investors," which lists common fraud tactics, teaches techniques to avoid predators and tells how to report suspicious behavior.
Currently the FINRA Foundation is working with First Nations, the U.S. Department of the Interior's Office of the Special Trustee for American Indians and the U.S. Securities and Exchange Commission to offer financial fraud prevention training and resources in Native communities.
The FINRA Foundation's commitment to Native Americans has led to other partnerships and programs.
Grant money from the Foundation allowed Pioneer Library System in Norman, Oklahoma, to launch a series of interactive "Fiscally Fit Bootcamps." Recently, Pioneer offered these multi-week courses in partnership with three tribes, the Kickapoo Tribe of Oklahoma, Citizen Potawatomi Nation, and Chickasaw Nation
Participants "learned what it means to have bad credit, what it means to avoid debt and get out of debt, how to invest and how to save for college," said Heather Thompson, business outreach coordinator at Pioneer Library System.
One woman, a single mother, was in dire financial shape when she started attending a FINRA Foundation-funded financial bootcamp, while also receiving credit counseling from the Citizen Potawatomi Community Development Corp.
Those experiences proved to be life changing. As a result of what she learned, she created a budget, paid down debt and improved her credit score. After that, she was ready to focus on a new goal: home ownership.