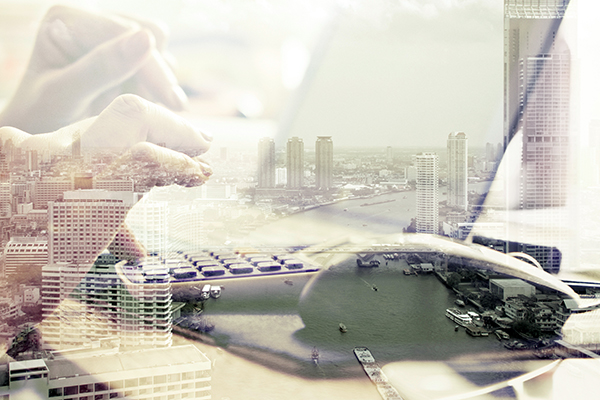 Property Investing After the JOBS Act: The Rise of Real Estate Investing Platforms
In recent years, the real estate investing landscape has shifted with the advent of online platforms that advertise and offer real estate investing opportunities from real estate developers and others, transforming what had once been a word-of-mouth industry into something more accessible.
New online investment platforms present "an opportunity for someone like you and me to invest in a real estate project," said Joan MacLeod Heminway, a professor at The University of Tennessee College of Law. "People didn't know about real estate projects before, but the Internet gets that information out there."
The growth in online real estate investment offerings can be traced back to the Jumpstart Our Business Startups Act (the "JOBS Act") of 2012, which allows issuers more latitude in raising capital and advertising their securities. The Securities and Exchange Commission has adopted a number of new rules to implement the JOBS Act.
For instance, in 2013, the SEC adopted rules that permit general solicitation and advertising for offerings made under the SEC's Rule 506 provided the purchasers are accredited investors (that is, investors who meet certain income and net worth requirements). Last year, the SEC's amendments to longstanding Regulation A – popularly known as "Regulation A+" – opened up yet further investing opportunities to investors interested in smaller issuers. Certain investment limits do apply, but these do not apply to accredited investors). Companies engaging in Regulation A+ offerings can raise up to $50 million.
Investment opportunities offered on real estate investing platforms are generally Rule 506 or Regulation A+ offerings. Investors should note that such offerings are distinct from online "crowdfunding" that is conducted under separate provisions of the JOBS Act and the SEC's Regulation Crowdfunding, which permit issuers to raise up to just $1 million over a 12-month period. (More on that here.)
Whether a real estate project raises money through Rule 506 offerings or Reg A+ offerings, it, like any investing, will leave an investor facing some risk. Here are a few points to consider:
Lower standards for disclosure: Real estate projects springing from online platforms are often compared to real estate investment trusts, or REITs—companies that own or finance income-producing real estate and offer shares to investors. But exchange-traded REITS, like other publicly-traded companies, are subject to stricter disclosure rules than Reg A+ offerings and private placements.
"If you decided today that you might want to do an investment in publicly-traded REIT, (the documents) you would have to look at would be vastly different," said Heminway.
(Both non-traded REITs and private REITs can, however, be risky investments in their own right. Read more here.)
Liquidity considerations: Investors who invest in real estate projects –as with private placements generally— may find restrictions limiting when they may sell their holdings. Companies behind Reg A+ offerings may also impose such restrictions. Publicly-traded REITS, in contrast, are considerably more liquid and can be sold on exchanges.
No performance records: It's easy enough to examine the historical performance of a stock, mutual fund or exchange-traded REIT. But real estate projects advertised on online portals often don't have track records by virtue of the fact that they're new projects. Instead, an investor may want to review the experience and past projects of the project's sponsor, but that takes more legwork than simply clicking on a historical performance chart as one could do with a stock.
Not All Investing Platforms Are Equal: As with all investment opportunities, the possibility of fraud is real. Before you invest, do your research to ensure you are investing through a legitimate channel.
It's also important to note that the types of investments offered by real estate investment sites may vary.
"Different platforms have different approaches—some are only doing debt, some only doing equity, and some are targeting a more specific vertical within the real estate sector," said Andrew Dix, the publisher of the website Crowdfund Insider.
"I think it's important for each individual to do own due diligence to determine what is right for them," he said.