News Release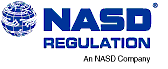 Daiwa Securities America to Pay Fine and Restitution
Washington, D.C.—NASD Regulation, Inc., today announced that Daiwa Securities America Inc., has been fined $100,000 and has paid at least $590,000 in restitution and interest to two American institutional customers who were overcharged on the purchase and sale of Japanese securities traded on the Tokyo and Osaka Stock Exchanges. The firm was also censured.
Former Daiwa Vice President Kenji Sasaki – the broker for the two customers – was suspended from the brokerage industry for two years, fined $35,000, and censured. Daiwa Securities America, a U.S. broker/dealer regulated by the NASD, is a wholly-owned subsidiary of Daiwa Securities Co., Ltd., based in Tokyo.
Daiwa, which neither admitted nor denied NASD Regulation's findings, was sanctioned for violating anti-fraud and compensation disclosure rules. Sasaki, who also neither admitted nor denied the allegations, was sanctioned for violating the antifraud rules, as well as aiding and abetting Daiwa's violations. Sasaki settled with NASD Regulation following the filing of an October 1997 complaint.
NASD Regulation began its investigation of Daiwa and Sasaki in July 1996, shortly after receiving an internal Daiwa memorandum, which Sasaki wrote, outlining the overcharging scheme. NASD Regulation found that, from July 1987 to December 1991, Daiwa's Los Angeles branch office told these customers that their buy orders had been executed at a price higher than the actual purchase price, and their sell orders had been executed at a price lower than the actual sale price. The firm kept the undisclosed difference as "secret profits." These profits were in addition to the disclosed commissions that Daiwa had agreed to charge for the purchase and sale of the securities on the Tokyo and Osaka Stock Exchanges.
Specifically, NASD Regulation found that the Los Angeles branch office – which closed in August 1995 – reported either higher or lower executions in approximately 265 out of 570 transactions, resulting in $306,000 in illicit profits. Sasaki was found to have personally handled 244 of the 265 transactions.
Investors can obtain the disciplinary record of any NASD-registered broker or brokerage firm by calling (800) 289-9999.
NASD Regulation oversees all U.S. stockbrokers and brokerage firms. NASD Regulation, and The Nasdaq Stock Market, Inc., are subsidiaries of the National Association of Securities Dealers, Inc. (NASD®), the largest securities-industry self-regulatory organization in the United States.