News Release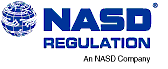 Media Alert
Who
NASD Regulation Inc. President Mary L. Schapiro will participate in a National Press Club Forum on stock market fraud. Speakers will also include: William McLucas, Head of Enforcement at the Securities and Exchange Commission (SEC); Neal Sullivan, Executive Director of the North American Securities Administrators Association (NASAA); Steve Wallman, former SEC Commissioner; and Marc Lackritz, President of the Securities Industry Association (SIA).
When
Wednesday, February 18, 1998
9 a.m. to 11 a.m. (EST)
Where
First Amendment Lounge
National Press Club
529 14th Street, NW
13th Floor
Washington, DC
What
The panelists will discuss the regulatory response to securities fraud, reforms in the micro-cap equity market, and what investors can do to protect themselves. Micro-cap fraud typically involves high-pressure telephone sales of risky low-priced stock in start-up companies with little or no track records. Often, these stocks are sold by unregistered brokers cold-calling investors from boiler rooms, using elaborate scripts. The strategy is to artificially drive up the stock price so insiders can cash in by dumping their stock on unsuspecting customers.
Contact
Nancy A. Condon
(202) 728-8379