News Release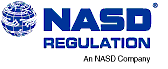 NASD Board of Governors Approves Limited Use of Related Performance Information in Mutual Fund Sales Materials
Washington, D.C.—The National Association of Securities Dealers, Inc. (NASD®) today announced that its Board of Governors has approved the presentation of certain types of performance information in mutual fund and variable product sales materials under specific conditions.
The Board agreed that mutual fund and variable product sales materials can include performance data in three areas:
Cloned Funds – Mutual funds where a newly-established fund is managed in a similar manner as the existing fund from which the performance information is being taken.
Converted Funds – A new mutual fund created from an existing investment that is not regulated under the Investment Company Act of 1940 (such as an insurance company separate account or bank collective fund).
Composite Performance – The use of performance information about similar accounts managed by the investment advisor.
Except for these changes, the Board approved continuance of the current policy which generally prohibits NASD members from using all other types of related performance information in their advertising and sales literature.
Any related performance information must be based on portfolios with substantially similar investment policies and objectives to the fund being offered, and this, with other criteria, must be verified by an independent third party.
The sales materials in question must meet a number of conditions, including: the information presented must be current to the most recent calendar quarter; performance data for a 1, 5, and 10-year period must be used, when available; and the performance of the fund or variable product in question must be displayed more prominently than the secondary information on the related performance.
To date, the NASD has not generally permitted the use of related performance information in sales materials. In a recent series of letters, the Securities and Exchange Commission (SEC) staff has concluded that SEC rules do not prohibit the presentation of this information in sales materials and prospectuses. NASD's proposed action will now be submitted to the SEC for approval.
"Investors will be well served by receiving this additional information whether they are investing in a new or existing fund. In many cases where a new mutual fund has no track record, data on related performance can serve a valuable function and give investors a better understanding of the financial product they are considering. At the same time, our proposal would impose specific conditions to insure that the information is presented appropriately," said Frank G. Zarb, NASD Chairman, Chief Executive Officer, and President.
The National Association of Securities Dealers is the largest securities-industry self-regulatory organization in the United States. Through its subsidiaries, NASD Regulation, Inc., and The Nasdaq Stock Market, Inc., the NASD develops rules and regulations; provides a dispute resolution forum; conducts regulatory reviews of members' activities; and designs, operates, and regulates securities markets all for the benefit and protection of investors.