News Release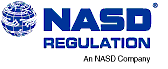 NASD Board of Governors Approves Qualified Immunity Pilot Program; Four-Year Effort to Obtain More Regulatory Data
Washington, D.C.—The National Association of Securities Dealers, Inc. (NASD®) today announced that its Board of Governors has approved a four-year pilot program intended to provide regulators with more complete and accurate information when a registered representative leaves a brokerage firm. The proposal—which will now be sent to the Securities and Exchange Commission (SEC) for further public comment and approval—would establish a uniform qualified immunity standard to provide a certain measure of protection to brokerage firms in arbitration of defamation claims for good faith statements made in response to their regulatory requirements.
Securities firms and individuals may be subject to liability based on defamation claims relating to information the firms are required to file and that are made available through the Central Registration Depository (CRD). Brokerage firms and their employees are required to arbitrate these disputes.
Firms may still be liable for defamation claims in arbitration to their former employees if an employee can prove by clear and convincing evidence that the firm knew that the statement was false or acted in reckless disregard of the truth when making the statement.
The NASD Regulation Web Site will be available for firms or registered representatives to voice any concerns with the operation of the pilot program. The program will be renewed only if it furthers investors' interests.
"We believe that this solution provides a fair and balanced answer to a very difficult issue," said Frank G. Zarb, NASD Chairman, Chief Executive Officer, and President. "This proposal will help ensure that regulators have the information they need to protect investors, by encouraging brokerage firms to supply thorough, honest and accurate disclosure."
The National Association of Securities Dealers is the largest securities-industry self-regulatory organization in the United States. Through its subsidiaries, NASD Regulation, Inc., and The Nasdaq Stock Market, Inc., the NASD develops rules and regulations; provides a dispute resolution forum; conducts regulatory reviews of members' activities; and designs, operates, and regulates securities markets all for the benefit and protection of investors.