News Release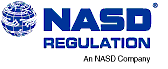 NASD Names George Friedman Senior Vice President of Dispute Resolution
Washington, D.C.—The National Association of Securities Dealers, Inc. (NASD®) today announced that arbitration industry veteran George Friedman has been appointed Senior Vice President of Dispute Resolution.
Friedman, currently a Senior Vice President with the American Arbitration Association, Inc., will help NASD Regulation's Dispute Resolution Office move forward by making recommendations to improve the forum, re-engineering processes and applying new technologies to deliver forum services better, faster, and cheaper. Friedman also will manage Dispute Resolution arbitration and mediation services in the company's four regional and two satellite offices. His appointment is effective December 21st.
"George brings a wealth of knowledge and experience to NASD Regulation's arbitration and mediation forum," said Linda D. Fienberg, Executive Vice President of NASD Regulation Dispute Resolution. "We feel fortunate to have attracted a person of George's experience, intellect, and integrity in the alternative dispute resolution field."
Friedman's career with the American Arbitration Association spanned twenty-two years. He began as a Tribunal Administrator, in the New York Region, rising through the Association to Regional Director to National Vice President for Case Administration and ultimately to Senior Vice President. In his last position, he was responsible for the Association's Case Administration, Information Systems, Audit functions, and a number of regional offices.
Friedman earned his J.D. from Rutgers Law School and is currently member of the New York and New Jersey Bars.
In his new capacity, Friedman will report to Executive Vice President, Linda D. Fienberg.
The National Association of Securities Dealers is the largest securities industry self-regulatory organization in the United States. Through its subsidiaries, NASD Regulation, Inc., and The Nasdaq Stock Market, Inc., the NASD develops rules and regulations; provides a dispute resolution forum; conducts regulatory reviews of members' activities; and designs, operates, and regulates securities markets all for the benefit and protection of investors.