News Release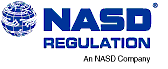 NASD Regulation Charges LT Lawrence & Co., Inc. and Principals With Fraud
Washington, D.C.—NASD Regulation, Inc. today announced that it issued a complaint charging LT Lawrence & Co., Inc., New York, NY; its Chief Executive Officer, Lawrence Principato, Staten Island, NY; and its President, Todd E. Roberti, Florham Park, NJ; with excessive and fraudulent markups and markdowns in the trading of EcoTyre Technologies, Inc. Common Stock and Class A Warrants. The firm, along with Principato and Roberti, was also charged with failing to establish, implement, and enforce adequate supervisory procedures designed to prevent the alleged conduct.
According to the complaint, LT Lawrence, after acting as the managing underwriter of EcoTyre's initial public offering, dominated and controlled the trading in the company's common stock and warrants from February 6, 1996 through March 29, 1996. During this time, LT Lawrence charged its customers, residing in 35 states, excessive markups and markdowns totaling $487,642.58 in 474 separate transactions. As many as 58 percent of these transactions were at prices that were fraudulently excessive, in that they charged their customers markups and markdowns more than 10 percent totaling $306,277.39 in 275 transactions.
In the complaint, NASD Regulation does not allege any wrongdoing on the part of EcoTyre.
The issuance of a disciplinary complaint represents the initiation of a formal proceeding by the Association in which findings as to the allegations in the complaint have not been made and does not represent a decision as to any of the allegations contained in the complaint. Because this complaint is unadjudicated, you may wish to contact the respondents before drawing any conclusion regarding the allegations in the complaint.
Under NASD Regulation rules, the individuals and the firms named in the complaint can file a response and request a hearing before an NASD Regulation disciplinary panel. Possible sanctions include a fine, suspension, bar, or expulsion from the NASD.
Investors can obtain the disciplinary record of any NASD-registered broker or brokerage firm by calling (800) 289-9999.
NASD Regulation oversees all U.S. stockbrokers and brokerage firms. NASD Regulation, and The Nasdaq Stock Market, Inc., are subsidiaries of the National Association of Securities Dealers, Inc. (NASD®), the largest securities-industry self-regulatory organization in the United States.