News Release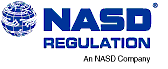 NASD Regulation Continues Microcap Market Focus; Complaints Name Brokers at Greenway Capital and Kensington Wells
Washington, D.C.—NASD Regulation, Inc., today announced that it has filed complaints in two microcap fraud cases. A total of 23 brokers at Greenway Capital and Kensington Wells, Inc., were named in the two separate complaints.
In both cases, NASD Regulation's complaints allege a series of fraudulent practices and the extensive use of abusive and high-pressure "boiler room" sales tactics to sell low-priced speculative securities to retail investors.
Greenway Capital Corp.
At Greenway Capital Corp., a now defunct New York, NY, brokerage firm that was also known as Cortlandt Capital Corp., 11 brokers – including the firm's President, John J. Margiotta; and one of its owners, Fred R. Luthy – were charged with a variety of sales practice and supervisory violations. Also named in the complaint are: Alan J. Mandel, Jason A. Prussing, James J. Crimi, Jeffrey S. Geoghegan, Javier Hernandez, James Morrill, Joseph A. Ricci, Cosmo Scali, and Joseph S. Tarulli.
NASD Regulation charged seven of the 11 brokers with fraud in connection with the April 1996 underwriting of Dialysis Corporation of America (DCA). Based on interviews with investors across the country, and after investigating customer complaints against the firm and its brokers, NASD Regulation uncovered evidence of numerous instances of unauthorized trading, misrepresentations, and the use of illegal boiler room sales tactics. For example, many investors complained that Greenway's brokers threatened to cancel their purchases of the initial public offering (IPO) if the investors refused to make additional investments in DCA.
The complaint also charges that many investors had their purchases canceled when they refused to buy additional DCA shares in the aftermarket.
In addition, NASD Regulation charged that the owners of certain favored accounts – such as former Greenway brokers, a relative of a current Greenway broker, and a former girlfriend of a Greenway broker – were permitted to purchase securities (both stock and warrants) in the IPO, and then sell them back to Greenway for a quick profit. These customers were not required to purchase DCA shares in the aftermarket.
The complaint alleges that in the DCA offering Greenway used young, inexperienced brokers to sell low-priced, highly speculative securities to retail customers through boiler room sales tactics such as: trading without customer authorization; making material misrepresentations including making baseless price predictions; omitting material information; guaranteeing future stock performance; failing to execute customer orders; and not executing orders promptly.
NASD Regulation also charged six of the 11 brokers with unauthorized trading in connection with Greenway's dealings in several "house stocks," including: Hariston Corporation, Consolidated Western & Pacific Resources, Smartel Communications Corp., and J.B. Oxford Holdings, Inc. House stocks are generally viewed as those that have been underwritten by a single brokerage firm in circumstances where that firm is in control of much of the company's outstanding shares and dominates the aftermarket trading. The complaint alleges a series of violations with respect to these stocks, including: unauthorized trading; material misrepresentations and omissions; baseless price predictions; falsifying firm records; failing to follow customer instructions to sell securities; misusing customer funds; and violating state Blue Sky laws.
Greenway is not named in the complaint because the Securities and Exchange Commission (SEC) revoked its securities industry registration on June 19, 1998. The complaint does not allege any wrongdoing on the part of the issuers.
Previously, seven other Greenway brokers were barred from the securities industry and agreed to pay a total of $1.2 million in fines as a result of NASD Regulation's investigation. Three of the seven – Jack Basile, Joseph Lanni, and Giuseppe Temperino – also consented to findings that they arranged for impostors to take their Series 7 qualification exams. The remaining four were: Rocco Basile, Peter DelBalso, Giuseppe Bonetti, and Salvatore Panetta.
The Greenway complaint was issued by NASD Regulation's District 10 Office in New York.
Kensington Wells, Inc.
In a separate complaint, NASD Regulation charged 12 former brokers of the now defunct Long Island brokerage firm Kensington Wells, Inc. with a wide range of sales practice abuses. The complaint alleges that the 12 brokers, who were based at Kensington Wells' Mineola, NY headquarters, participated in or facilitated a boiler room operation through a series of fraudulent sales practices and other misconduct from April 1994 through October 1996.
Named in the complaint are: Joel Grant, Steven Orandello, James McInerney, Steven Stecklow, Victor Difrisco, Steven Jaross, Edwin Lawrence, Kevin Loomis, Edward Stock, Craig Redding, Gary Redding, and Michael Newman.
According to the complaint, the sales practice violations occurred in connection with Kensington Wells' underwriting of the IPOs of Xechem International, Inc.; Universal Automotive Inc.; and VideoLan Technologies, Inc. The brokers are alleged to have engaged in unauthorized trading; baseless or improper price predictions; making improper comparisons to other stocks; tying the purchase of IPOs to a commitment to buy stock in the aftermarket; guaranteeing customers against loss; promising to make up losses with new trades; and refusing to execute or aggressively discouraging orders to sell stocks, immediately before and after the IPOs.
At least 60 investors were victimized through fraudulent practices, the complaint said.
Both complaints demand that the respondents forfeit the profits that were illegally obtained and make restitution to defrauded investors. The complaint does not allege any wrongdoing on the part of the issuers.
The issuance of a disciplinary complaint represents the initiation of a formal proceeding by the NASD in which findings as to the allegations in the complaint have not been made and does not represent a decision as to any of the allegations contained in the complaint. Because this complaint is unadjudicated, you may wish to contact the respondents before drawing any conclusion regarding the allegations in the complaint.
Under NASD rules, the individuals and the firms named in the complaint can file a response and request a hearing before an NASD Regulation disciplinary panel. Possible sanctions include a fine, suspension, bar, or expulsion from the NASD.
NASD Regulation oversees all U.S. stockbrokers and brokerage firms. NASD Regulation, and The Nasdaq Stock Market, Inc., are subsidiaries of the National Association of Securities Dealers, Inc. (NASD®), the largest securities-industry self-regulatory organization in the United States.