News Release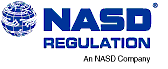 NASD Regulation Fines and Sanctions Paragon Capital and President $135,000
Washington, D.C.—NASD Regulation, Inc., today announced that it has censured and fined Paragon Capital Corporation of New York, NY, $95,000. Additionally, Paragon Capital and its President, Danny Jay Levine, were censured and fined $40,000.
Paragon Capital, while neither admitting nor denying NASD Regulation's findings, was sanctioned for violating NASD and Securities and Exchange Commission (SEC) rules concerning trade reporting, the Automated Confirmation Transaction ServiceSM (ACTSM), record keeping, registration of associated persons, and supervision.
Both Paragon Capital and Levine were fined, jointly and severally, for failing to establish, maintain, and enforce written supervisory procedures designed to comply with NASD and SEC rules regarding trade reporting, customer limit orders, the Small Order Execution SystemSM ("SOESSM"), best execution, registration of persons, and record keeping.
The violations were discovered by NASD Regulation's Market Regulation Department during a Trading and Market Making Examination of Paragon Capital in February 1996. The Trading and Market Making Examination Program started in 1996 and is designed to ensure that NASD members understand and comply with NASD and SEC rules governing trading and market making functions. In these examinations, Market Regulation staff conducts reviews for compliance with a number of rules including trade reporting, record keeping, best execution, the display and protection of customer limit orders, the use of electronic communications networks, customer confirmation disclosures, and supervision.
Investors can obtain the disciplinary record of any NASD-registered broker or brokerage firm by calling (800) 289-9999.
NASD Regulation oversees all U.S. stockbrokers and brokerage firms. NASD Regulation, along with The Nasdaq Stock Market, Inc., are subsidiaries of the National Association of Securities Dealers, Inc. (NASD®), the largest securities-industry self-regulatory organization in the United States.
Investors who have questions should contact NASD Regulation at (301) 590-6500.