News Release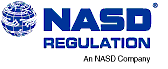 NASD Regulation Fines DLJ $100,000 For Trading Halted Stock
Washington, D.C.—NASD Regulation, Inc., today announced that it has fined Donaldson, Lufkin & Jenrette Securities $100,000 for executing a trade of a New York Stock Exchange (NYSE) listed security during a trading halt imposed by The Nasdaq Stock Market® and the NYSE. The firm was also censured.
The security in question was traded in the third market. Over-the-counter trading of exchange-listed securities is commonly known as third-market trading. Third-market transactions are effected by NASD member brokerage firms and are reported to Nasdaq®.
On January 29, 1997, Nasdaq and the NYSE halted trading in the security at 9:31 a.m., based on news that the company planned to restate its earnings. Trading did not resume until 2:02 p.m. on January 31, 1997.
NASD RegulationSM found that DLJ arranged buy and sell orders for a total of 6,511,900 shares of the company's stock on behalf of 29 separate customer accounts during the trading halt. The firm transmitted the orders – which had already been matched together – to an offshore, non-NASD member brokerage firm that completed them as a crossing transaction.
Offshore brokerage firms are located outside of the United States and, therefore, are not required to be members of the National Association of Securities Dealers, Inc. (NASD®).
DLJ, which neither admitted nor denied NASD Regulation's findings, was sanctioned for violating the NASD's rule that states no broker or brokerage firm "shall, directly or indirectly, effect any transaction in a security as to which a trading halt is currently in effect."
NASD Regulation oversees all U.S. stockbrokers and brokerage firms. NASD Regulation, and The Nasdaq Stock Market, Inc., are subsidiaries of the NASD, the largest securities-industry self-regulatory organization in the United States.