News Release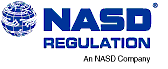 NASD Regulation Fines A.S. Goldmen & Co. $200,000 and Orders $1 Million-Plus in Restitution to Customers; President, Vice President, and Trader Also Sanctioned
Washington, D.C.—NASD Regulation, Inc., today ordered A.S. Goldmen & Co., Inc., to pay a $200,000 fine and more than $1 million in restitution and interest to more than 500 customers in at least 35 states.
Three of A.S. Goldmen's officials were also sanctioned. President and owner Anthony J. Marchiano was suspended from the brokerage industry in all capacities for six months, fined $50,000, and censured; Vice President Stuart E. Winkler was suspended for two years, fined $50,000, and censured; and trader Stacy Meyers was suspended for 90 days, fined $5,000, and censured. All three must retake their exams to re-enter the brokerage industry.
After an eight-day hearing, NASD Regulation's District 10 Business Conduct Committee (DBCC) found that the Iselin, N.J.-based A.S. Goldmen manipulated the price of warrants in Innovative Tech Systems Inc., received excessive underwriting compensation, charged its customers excessive mark-ups in connection with the initial after market trading of the warrants, and did not adequately supervise its staff to prevent these violations. The manipulation and the overcharging, which occurred over a four-day period from July 26 through July 29, 1994, resulted in more than $1 million in illicit profits.
NASD Regulation found no evidence that Innovative Tech Systems, which was (and still is) listed on The Nasdaq Stock Market's Small Cap Market at the time, knew that the price of its shares was being manipulated.
The abuses at A.S. Goldmen were uncovered by a lengthy NASD Regulation investigation by the Market Regulation and Enforcement Departments, and the District Offices in New York and Denver.
NASD Regulation found that A.S. Goldmen controlled the supply of Innovative Tech's warrants, through its own accounts and its customers' accounts, immediately following the company's Initial Public Offering (IPO) on July 26, 1994.
Prior to the IPO, Innovative Tech provided 1.3 million warrants to 21 bridge financiers. Within the first two hours of trading on July 26th, A.S. Goldmen purchased most of the 1.3 million warrants held by the bridge financiers below quoted prices. By adding these warrants to the almost 1.8 million remaining warrants held by the firm in its customers' accounts, A.S. Goldmen dominated and controlled the market for Innovative Tech's warrants.
A.S. Goldmen artificially increased the warrant's price to almost $2 per share, more than a 700 percent increase over the offering price. As a result, customers were charged mark-ups of 5 to 140 percent. NASD Regulation considers mark-ups in excess of 10 percent to be fraudulent.
NASD Regulation found that even though A.S. Goldmen was only one of 12 market makers in Innovative Tech, sales between the firm and its customers accounted for approximately 97 percent of all the warrants traded.
A.S. Goldmen was also found to have violated NASD rules and federal securities laws that prohibit any firm from simultaneously bidding for and purchasing a security, while distributing it.
In addition, A.S. Goldmen received more than $750,000 in excessive underwriting compensation. NASD rules set strict limits on the permissible level of underwriters' compensation.
NASD Regulation found the following violations:
Anthony J. Marchiano – Failed to supervise.
Stuart E. Winkler – Engaged in manipulative trading while the firm was distributing the warrants, charged fraudulently excessive mark-ups, charged excessive underwriting compensation, and failed to supervise.
Stacy Meyers – Charged excessive mark-ups.
Initial actions, such as this, by an NASD Regulation DBCC are final after 45 days, unless they are appealed to NASD Regulation's National Adjudicatory Council (NAC), or called for review by the NAC. The sanctions are not effective during this period. If the decision in this case is appealed or called for review, the findings may be increased, decreased, modified, or reversed.
In this case, the more than 500 investors will receive restitution payments from A.S. Goldmen within 120 days of the final decision.
NASD Regulation's DBCCs are comprised of elected representatives from the securities industry who serve three-year terms.
Investors can obtain the disciplinary record of any NASD-registered broker or brokerage firm by calling (800) 289-9999.
NASD Regulation oversees all U.S. stockbrokers and brokerage firms. NASD Regulation, and The Nasdaq Stock Market, Inc., are subsidiaries of the National Association of Securities Dealers, Inc. (NASD®), the largest securities-industry self-regulatory organization in the United States.