News Release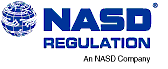 NASD Regulation Fines Lexington Capital, President for Securities Violations; Both Ordered to Pay Restitution to Investors
Washington, D.C.—NASD Regulation, Inc., announced that it has censured and fined Lexington Capital Corporation, New York, NY, $100,000 and its CEO and President, Alan Michael Berkun, $150,000. The firm and Berkun were also ordered to pay more than $200,000 in restitution and interest to nearly 200 investors.
Berkun was also censured and barred as a general securities principal. Another former employee and broker, Joseph Marc Blumenthal, was censured, barred, and fined $100,000.
Lexington (formerly known as Marlowe & Company, and now known as Preston Langley Asset Management) and Berkun, both neither admitting nor denying NASD Regulation's findings, were sanctioned for collaborating to defraud investors and impeding regulatory scrutiny. Specifically, Lexington and Berkun were charged with violating the federal securities laws by, among other things, selling thousands of shares of a penny stock, U.S. Bridge Corp., to nearly 200 investors without making the required disclosures and determining if the investors were suitable to purchase these securities. The complaint, filed by the NASD Regulation's New York District office, also alleged that Lexington and Berkun also charged investors more than $100,000 in fraudulently excessive markups in connection with an unregistered public distribution of 100,000 shares of Crown Laboratories, Inc. common stock. The excessive markups ranged from 47 percent to over 70 percent.
In addition, NASD Regulation found that the firm and Berkun, allowed an individual, who had been barred by NASD Regulation in 1992, to be associated with Lexington, without receiving proper regulatory approvals. Individuals who have been barred and want to re-enter the securities industry are required to obtain approval from NASD Regulation and the SEC.
NASD Regulation also charged that Lexington, acting through Berkun and others, falsified the firm's books and records to conceal the fact that Blumenthal solicited and effected over 300 transactions with investors while not properly registered with NASD Regulation and several states.
I
nvestors can obtain the disciplinary record of any NASD-registered broker or brokerage firm by calling (800)289-9999.
NASD Regulation oversees all U.S. stockbrokers and brokerage firms. NASD Regulation, along with The Nasdaq Stock Market, Inc., are subsidiaries of the National Association of Securities Dealers, Inc. (NASD®), the largest securities-industry self-regulatory organization in the United States.
Investors who have questions should contact NASD Regulation at (301) 590-6500.