News Release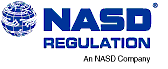 NASD Regulation Fines Morgan Stanley $35,000 and Orders $80,000 in Restitution for Failure to Give Best Execution
Washington, D.C.—NASD Regulation, Inc., today announced that Morgan Stanley & Co., Inc., has been fined $35,000 and will pay more than $80,000 in restitution after settling charges that the firm failed to provide three customers the best execution possible in the sale of common stock. The firm was also censured.
Morgan Stanley, which neither admitted nor denied NASD Regulation's findings, will promptly repay the three investors restitution and interest. In its settlement with NASD Regulation, Morgan Stanley was also cited for violating the rules and regulations relating to trade reporting and record keeping in connection with these transactions.
NASD Regulation began its investigation following the receipt of a customer complaint. The complaint, which was received shortly after the customer sold 14,000 shares of stock to Morgan Stanley on February 8, 1996, alleged that the firm failed to provide the customer with the best price possible for the stock. After further investigation, NASD Regulation discovered two additional investors who had sold a total of 15,600 shares to Morgan Stanley on the same day and failed to receive the best price possible.
According to NASD Regulation's findings, all three customers placed their orders with Morgan Stanley prior to the market's opening on February 8, 1996. Had the three orders been executed promptly, the customers could have received a higher price for their shares than they did.
Furthermore, Morgan Stanley failed to notify NASD Regulation's Automated Confirmation Transaction ServiceSM (ACTSM) within 90 seconds following the execution of the trades; failed to designate those trades as late once they were reported; and failed to include the time at which the executions occurred. In addition, NASD Regulation found that Morgan Stanley failed to properly maintain the order tickets for these three orders.
Investors can obtain the disciplinary record of any NASD-registered broker or brokerage firm by calling (800) 289-9999.
NASD Regulation oversees all U.S. stockbrokers and brokerage firms. NASD Regulation, and The Nasdaq Stock Market, Inc., are subsidiaries of the National Association of Securities Dealers, Inc. (NASD®), the largest securities-industry self-regulatory organization in the United States.