News Release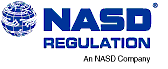 NASD Regulation Fines Olde Discount Corp. $1.35 Million; Founder Ernest Olde Also Fined $500,000 and Suspended
Washington, D.C.—NASD Regulation, Inc., today fined Olde Discount Corporation $1.35 million and censured it in connection with the firm's sales practices, including the distribution and use of improper advertising and promotional literature. Ernest J. Olde, the firm's former President and Chairman, was fined an additional $500,000, suspended from the securities industry for 18 months, and censured. Both Olde Discount and Ernest Olde neither admitted nor denied NASD Regulation's findings.
As part of a coordinated regulatory effort, the Securities and Exchange Commission (SEC) also announced settlements with Ernest Olde and Olde Discount. In April 1993, Olde Discount began a major national print, radio, and television advertising campaign to promote "commission-free" trading. The first program featured the firm's "Smart Trade Account." Olde Discount advertised that through this account, investors with at least $500,000 in cash or securities could buy or sell 1,000 or more shares of common stock worth at least $5 a share, without being charged "markups, markdowns, or commission fees of any kind."
Later, in June 1994, Olde Discount began advertising a second program – SmartTrading – saying that any purchase of 1,000 or more shares of an Olde Discount recommended stock would be "commission-free – without markups of any kind." At the time, Olde Discount wrote and distributed a brochure, SmartTrade, Commission-less Trading Account, which explained how it could afford to offer this advantage. The firm answered its own question – "So, what is the catch?" – by stating: "Quite simply, there is none." The brochure further explained that the firm would absorb the costs of these commission-less trades in the hope that customers would use the firm's other services, such as margin accounts.
In fact, although not disclosed in the advertising, Olde Discount and its registered representatives derived economic benefits from this "commission-free" trading. For example, the firm often derived revenue by capturing the spread between a stock's bid and ask price – and the broker was paid a portion of the spread in the form of sales credits. NASD Regulation found that Olde Discount's brokers failed to tell many investors that the firm actually made money on "commission-free" trades, even when they asked.
NASD Regulation found that both Olde Discount and Ernest Olde – who was involved in, and oversaw the adoption of most of the firm's advertising and compensation policies – violated the National Association of Securities Dealers' advertising rules because the firm and "its brokers' communications with the public failed to provide a sound basis for evaluating the facts in regard to the services characterized as 'commission-free' or 'commission-less' offered by the firm."
NASD Regulation also found that beginning in the fall of 1992, through August 1995, Olde Discount's registered representatives engaged in a series of fraudulent practices, including: churning, unauthorized trading, misrepresentations, omissions of material facts, and unsuitable recommendations. A consequence of Olde Discount's compensation, production, hiring, and training practices created an environment in which these violations occurred, NASD Regulation found. The SEC sanctioned Olde Discount and Ernest Olde for this conduct and required the firm to waive statute of limitations defenses for certain arbitration claims by its customers.
Furthermore, NASD Regulation found that Ernest Olde failed to establish supervisory systems that could have prevented this conduct and was a cause of the firm's violations.
Ernest Olde was also separately sanctioned for failing to cooperate with an NASD Regulation's investigation, as all registered brokers and brokerage firms are required to do. NASD Regulation found that Ernest Olde failed to produce documents and information in a timely fashion and improperly refused to complete his on-the-record testimony after NASD Regulation declined to limit its questioning of him to one questioner per topic.
Twelve months of Ernest Olde's 18-month NASD Regulation suspension will run concurrently with his SEC suspension, and the remaining six months will be served thereafter. He is also required to take certain requalification examinations before he can re-enter the securities industry.
As part of the settlement, Olde Discount must, for the next 12 months, pre-file all of its advertisements that relate to commissions or charges to customers, markups, or broker/firm compensation with NASD Regulation.
This action resulted from an investigation by NASD Regulation's Enforcement and Advertising Regulation Departments. NASD Regulation also thanked the SEC for its assistance in this case.
NASD Regulation oversees all U.S. stockbrokers and brokerage firms. NASD Regulation, and The Nasdaq Stock Market, Inc., are subsidiaries of the National Association of Securities Dealers, Inc. (NASD®), the largest securities-industry self-regulatory organization in the United States.