News Release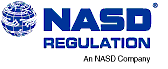 NASD Regulation Institutes Proceedings Against 59 Firms for Late Y2K Filings
Washington, D.C.—NASD Regulation, Inc., today announced disciplinary actions against 59 brokerage firms for late filing of required "Year 2000" status reports. Thirty-seven of the firms entered into settlements agreeing to be censured and pay fines ranging from $2,300 to $3,200. Complaints have been issued against the remaining 22 firms. Today's actions are part of a coordinated effort with the Securities and Exchange Commission (SEC).
According to a rule adopted by the SEC earlier this year, every brokerage firm with a minimum net capital requirement of $5,000 or more, was required to inform the NASD and the SEC, no later than August 31, 1998, of its Year 2000 readiness by filing a Form BD-Y2K. The form required firms to detail the efforts they are taking to identify and remedy their potential technical problems arising from the transition to the year 2000. All of the firms included in today's actions failed to file either the form or a significant portion of the form within a "grace period" which expired September 21, 1998. Firms will again be required to file this report in April 1999.
"Today's actions reflect NASD Regulation's commitment to ensuring that all brokerage firms recognize and address the potential problems of the year 2000 before it is too late. It is crucial for investor protection that firms not delay in readying their systems," said Mary L. Schapiro, President, NASD Regulation, Inc.
NASD Regulation's actions were coordinated with 37 separate disciplinary proceedings instituted today by the SEC against firms that failed to file the required reports by October 2, 1998. NASD Regulation acknowledges the valuable assistance provided by the SEC staff in these matters.
NASD Regulation oversees all U.S. stockbrokers and brokerage firms. NASD Regulation and The Nasdaq Stock Market, Inc., are subsidiaries of the National Association of Securities Dealers, Inc. (NASD®), the largest securities-industry self-regulatory organization in the United States
###
AWCs/Settlements
Americal Securities, Inc.
American Equities Group, Inc.
Banner Financial Services Group
Capstone Securities Corp.
CI Investments, Inc.
Continental Wingate Securities, Inc.
CVF Securities, Inc.
Den Norske Bank Securities, Inc.
Dunmor Associates, Inc.
Farrell (M.S.) & Company, Inc.
First London Securities Corp.
Home Leasing Securities, Inc.
Income Achievers, Inc.
Integrated Global Securities, Inc./Capital
Inter Securities Ltd.
J.H. Lillian Securities Corp.
LG Securities America, Inc.
LM Capital Securities, Inc.
LOVE Securities Corp.
McDuffie/Morris Financial Group, Inc.
McKenna (D.B.) & Co., Inc.
Meritus Securities, Inc.
Musket Research Associates, Inc.
Nalico Equity Corp.
Orrell and Company, Inc.
Plumwood Securities Corp.
Prime Charter Ltd.
RRZ Public Markets, Inc.
Saddlebrook Investments, Inc.
SBK-Brooks Investment Corp.
Sequoia Equities Securities Corp.
Shamrock Financial Services
Stonewall Securities, Inc.
The Chapman Company
United Global Securities, Inc.
Walnut Street Securities, Inc.
Wheeler Securities, Inc.
Complaints
Alton (L.H.) & Company
Austam Securities Exchange Ltd.
Biscayne Capital LLC
Brown (K.W.) Investments
Carnegie Childs & Co., LLC
Del Mar Financial Services, Inc.
First Commonwealth Securities
GIA Securities, Inc.
Graicap, Inc.
Greycliff Partners
Hanson Anderson Securities Corp
Howard Gary & Company
Kiley, Bloemers, Inc.
Mark Securities, Inc.
NET Trade, Inc.
North American Securities Co.
Remington Securities Corp.
Solomon & Assoc., Inc.
Vincent Investment Co., Inc.
Wall Street Capital Corp.
Westcountry Financial
Wheaten Partners, Ltd.