News Release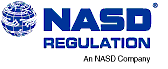 NASD Regulation Issues Complaint Against VTR Capital Inc. and Three Individuals; Market Manipulation and Illegal Profits of $400,000 Alleged
Washington, D.C.—NASD Regulation, Inc., today announced it has issued a complaint against VTR Capital, Inc., and three individuals alleging fraud in connection with the unregistered distribution and fraudulent manipulation of Interiors, Inc., common stock, resulting in more than $400,000 in illegal profits.
The complaint names VTR's President and sole owner at the time of the allegations, Edward J. McCune; a trader at IAR Securities Corp. (formerly known as I. A. Rabinowitz & Co.), Howard R. Perles; and a trader at Wien Securities Corp., Laurence M. Geller. NASD Regulation does not allege that Interiors (who was not named in the complaint) knew that the price of its shares was being manipulated.
The complaint alleges that in April 1995, VTR and McCune agreed to serve as financial consultants for Interiors to assist the company in selling 300,000 shares, or 28 percent of the company's outstanding common stock. On April 18, 1995, five short-term investors, including VTR's outside counsel, agreed to purchase all 300,000 shares at $.93 per share. The five investors did not immediately sell their holdings to VTR.
The complaint then alleges that in manipulative trading from April 19 though April 21, VTR artificially raised Interiors' price per share by more than 100 percent to above $2 per share. During this period, VTR sold to about one hundred investors, shares of Interiors that it did not have in its inventory. VTR planned to cover this short position by purchasing the shares in a pre-arranged transaction with the five investors at $.95 to $.98 per share. NASD Regulation also alleges that VTR used high-pressure sales tactics, including cold calling, to sell the stock to investors once it reached the $2 level.
Federal securities laws require brokerage firms to register with the Securities and Exchange Commission (SEC) whenever they distribute a large number of shares to the general public. In this case, NASD Regulation alleges that VTR made its distribution illegally because it did not register those shares with the SEC.
Furthermore, the complaint alleges that VTR and McCune artificially inflated Interiors' reported trading volume by 42 percent through fraudulent circular trading. In a circular trading scheme, sell orders are entered by a broker who knows that offsetting buy orders for the same number of shares at the same time and for the same price either have been or will be entered. These trades do not represent a real change in the beneficial ownership of the security.
According to the complaint, Perles and Geller made it possible for the circular trading to occur by exchanging Interiors' shares with VTR and McCune. NASD Regulation also alleges that VTR and McCune made more than $400,000 in illegal profits as part of this scheme.
At the time of the alleged violations, VTR (which is based in New York City) employed about 70 brokers. The firm is a full-service broker/dealer.
The issuance of a disciplinary complaint represents the initiation of a formal proceeding by the NASD in which findings as to the allegations in the complaint have not been made and does not represent a decision as to any of the allegations contained in the complaint. Because this complaint is unadjudicated, you may wish to contact the respondents before drawing any conclusion regarding the allegations in the complaint.
Under NASD Regulation rules, the individuals and the firms named in the complaint can file a response and request a hearing before an NASD Regulation disciplinary panel. Possible sanctions include a fine, suspension, bar, or expulsion from the NASD.
Investors can obtain the disciplinary record of any NASD-registered broker or brokerage firm by calling (800) 289-9999.
NASD Regulation oversees all U.S. stockbrokers and brokerage firms. NASD Regulation, and The Nasdaq Stock Market, Inc., are subsidiaries of the National Association of Securities Dealers, Inc. (NASD®), the largest securities-industry self-regulatory organization in the United States.