News Release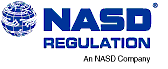 NASD Regulation Sanctions and Fines VTR Capital, Inc. and Former President for Market Manipulation and Illegal Profits; Additional $300,000 Restitution Ordered
Washington, D.C.—NASD Regulation, Inc., today announced that it has censured and fined VTR Capital, Inc., currently known as Fairchild Financial Group, Inc., and Edward J. McCune, owner and former President of VTR Capital, $100,000. Fairchild Financial Group has agreed to pay $300,000 in restitution and interest to nearly 150 VTR Capital customers in 30 states including Colorado, Florida, Illinois, New York, Ohio, and Pennsylvania. McCune, currently CEO of Fairchild Financial, has been suspended from the securities industry for eight months.
While neither admitting nor denying NASD Regulation's allegations, VTR Capital and McCune settled charges that the firm and McCune had participated in an illegal distribution and fraudulent manipulation of Interiors, Inc. Class A common stock.
In April 1995, VTR Capital and McCune acquired a block of 300,000 shares of Interiors common stock, representing approximately 28 percent of the outstanding shares. Specifically, VTR Capital and McCune arranged to purchase 300,000 shares of Interiors common stock from five short-term investors, including the firm's attorney, at prices ranging from $.95 to $.98 per share. VTR Capital and McCune then arbitrarily increased the market price of the stock to over $2 per share while selling the block to the firm's customers. Because of a regulatory restriction, the firm was prevented from directly selling the shares to its customers from its own account. To circumvent this limitation, the shares were actually sold by traders at two other firms who, in turn, obtained the shares from VTR almost immediately thereafter. This circular trading scheme artificially inflated the reported trading volume by 42 percent and created the deceptive appearance of an active market in the stock. The case is continuing against the two accommodating traders, Howard R. Perles of Fairchild Financial Group (formerly associated with I. A. Rabinowitz) and Laurence M. Geller of Wien Securities Corp.
While continuing to make a market in the Interiors stock and in the process of selling the shares, the firm paid additional compensation to the firm's brokers and used high-pressure sales tactics in violation of the federal securities laws. In addition, VTR Capital and McCune neglected to disclose to customers that they had received unfair and excessive compensation from underwriting the distribution of these shares. Interiors was not named in the complaint and is not alleged to have engaged in any wrongdoing.
At the time of the violations, VTR, based in New York City, was a full-service brokerage firm and employed about 70 brokers.
Investors can obtain the disciplinary record of any NASD-registered broker or brokerage firm by calling (800) 289-9999.
NASD RegulationSM oversees all U.S. stockbrokers and brokerage firms. NASD Regulation and The Nasdaq-Amex Market GroupSM are subsidiaries of the National Association of Securities Dealers, Inc. (NASD®), the largest securities-industry self-regulatory organization in the United States.
Investors who have questions should contact NASD Regulation at (202) 974-2800.