News Release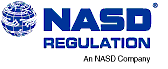 NASD Regulation Sanctions Colorado Broker; Restitution Ordered
Washington, D.C.—NASD Regulation, Inc., today announced that it barred Winston Carroll Dennis from the securities industry and fined him $525,000 in connection with the theft of $75,000 from a customer, and for other violations. Dennis, who was also censured, was ordered to make full restitution to the customer.
NASD RegulationSM found that Dennis twice forged the signature of his customer on an insurance policy loan application in September and October 1997. The insurance company subsequently issued the funds – which Dennis then converted to his own use.
Following a referral by the Colorado Division of Insurance, NASD Regulation found that Dennis had borrowed $735,000 from 12 customers by issuing Promissory Notes to the investors. NASD rules forbid brokers from engaging in private securities transactions – such as issuing these types of Promissory Notes – without first notifying their employer.
NASD Regulation also found that in April 1998, Dennis told one investor that in order to collect a loan that had come due, an additional $5,000 was required. Dennis later converted these funds to his own use as well.
Dennis also maintained personal brokerage accounts at 10 different brokerage firms and failed to disclose the existence of these accounts in violation of NASD rules.
At the time of these violations, Dennis maintained an office under the name of "Dennis Insurance and Investments" in Grand Junction, CO. He had clients across the state's Western Slope, in Grand Junction, Montrose, Austin, Naturita, Nucla, Leadville, Clifton, and Eckert
This case was brought by NASD Regulation's District 3 Office in Denver. Dennis neither admitted nor denied NASD Regulation's findings.
Investors can obtain the disciplinary record of any NASD-registered broker or brokerage firm by calling (800)-289-9999.
NASD Regulation oversees all U.S. stockbrokers and brokerage firms. NASD Regulation, along with The Nasdaq Stock Market, Inc., are subsidiaries of the National Association of Securities Dealers, Inc. (NASD®), the largest securities-industry self-regulatory organization in the United States.