News Release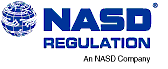 NASD Regulation Sanctions Hibbard, Brown Branch Managers
Washington, D.C.—NASD Regulation, Inc., today announced a decision by its District 9 Business Conduct Committee (DBCC) barring three former Hibbard, Brown & Co. branch managers from the securities industry and fining them a total of $245,000 for operating a boiler room and for committing numerous sales practice violations. Hibbard was expelled from the National Association of Securities Dealers (NASD®) in 1994.
After a 14-day hearing, the DBCC found that Hibbard was a "classic boiler room operation" and that the three branch managers of Hibbard's Pittsburgh, Wayne, and Lancaster, PA offices were "integral cogs" in the fraudulent sales system. According to the decision, Hibbard's boiler room evolved directly from one set-up by its predecessor, the now defunct First Jersey Securities.
The three Branch Managers are:
Steven D. Goodman – Barred, fined $75,000 for his role in operating Hibbard's Pittsburgh, PA branch, and censured.
Albert J. Ford – Barred, fined $95,000 for his role in operating Hibbard's Wayne, PA branch, and censured.
Douglas F. Andrews – Barred, fined $75,000 for his role in operating the Lancaster, PA branch, and censured.
The DBCC found Goodman, Ford, and Andrews perpetuated the fraud by recruiting young, inexperienced brokers and training them to use highly aggressive, cold calling techniques to sell low-priced, speculative securities. All three were found to have encouraged Hibbard's brokers to use misleading sales literature and scripts during sales presentations to customers.
The decision also found that all three committed egregious sales practices abuses, including: providing baseless price predictions, misrepresentations, and unwarranted hyperbole about the securities they were selling. Ford also engaged in a pattern of unauthorized trading in the accounts of three customers.
To date, NASD Regulation's reviews of Hibbard's sales practices in its Pennsylvania, New Jersey, Kansas, and Missouri branch offices have resulted in a total of 41 formal disciplinary actions, including: 20 individuals who were barred from the securities industry, 3 individuals who were barred from acting as supervisors, 18 individuals who were suspended, and fines of more than $2.3 million.
Initial actions, such as this, by NASD Regulation disciplinary committees are final after 45 days, unless they are appealed to NASD Regulation's National Adjudicatory Council (NAC), or called for review by the NAC. The sanctions are not effective during this period. If the decision in this case is appealed or called for review, the findings may be increased, decreased, modified, or reversed.
NASD Regulation oversees all U.S. stockbrokers and brokerage firms. NASD Regulation, and The Nasdaq Stock Market, Inc., are subsidiaries of the National Association of Securities Dealers, Inc. (NASD®), the largest securities-industry self-regulatory organization in the United States.