News Release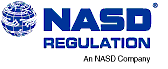 NASD Regulation Sanctions Olde Trader for Anti-Competitive Harassment of a Nasdaq Market Maker; Firm also Fined
Washington, D.C.—NASD Regulation, Inc., today announced that Todd Wodek, a trader with Olde Discount Corporation, has been fined $15,000 and censured for anti-competitive harassment of a competing Market Maker who had narrowed the spread in a security traded on The Nasdaq Stock Market®. Wodek must also take and pass the National Association of Securities Dealer's (NASD®) Equity Trader (Series 55) examination by December 9.
NASD RegulationSM also fined Olde Discount $20,000 and censured the firm for failing to establish, maintain, and enforce adequate written supervisory procedures to prevent anti-competitive activities.
The decision by an NASD Regulation hearing panel found that Wodek retaliated against another Market Maker because that firm narrowed the spread (the difference between a stock's buy and sell price) in Oak Technology, Inc. by quoting the stock in a finer increment than was being quoted by Olde and other Market Makers in the stock. Generally, the narrower the spread, the less profits can be made by Market Makers on the purchases and sales of an individual security.
The hearing panel found that Wodek harassed the other Market Maker by calling him 20 times between 2:25 p.m. and 3:58 p.m. on October 7, 1996, and selling only 100 shares of Oak Technology each time – even though that Market Maker was displaying (on the Nasdaq® market) that it would buy at least 1,000 shares in a single trade. The Market Maker executed each of Wodek's 20 orders for 100 shares. Normally, a firm selling 2,000 shares would offer to complete the trade in a single transaction to save time, reduce transaction costs, and minimize recordkeeping. By calling the Market Maker 20 times to execute a 2,000 share order in 100-share increments, Wodek forced the Market Maker to spend significantly more time executing, reporting, and confirming the trades than would have been the case if Wodek had traded with the Market Maker at its 1,000-share displayed offering.
As a result, the Market Maker was forced to divert its attention away from other trading opportunities and responsibilities. The hearing panel concluded that Wodek called the Market Maker 20 times in order "to harass [the Market Maker] for narrowing the spread in Oak Technology." NASD rules specifically prohibit a Market Maker from retaliating against or harassing another Market Maker for engaging in legitimate competitive activity.
The decision also noted that it was "particularly disturbing" that Olde had failed to instruct its trading supervisor as to his responsibilities for deterring and detecting anti-competitive behavior.
Initial actions, such as this, by NASD Regulation disciplinary committees are final after 45 days, unless they are appealed to NASD Regulation's National Adjudicatory Council (NAC), or called for review by the NAC. The sanctions are not effective during this period. If the decision in this case is appealed or called for review, the findings may be increased, decreased, modified, or reversed.
NASD Regulation oversees all U.S. stockbrokers and brokerage firms. NASD Regulation, and The Nasdaq Stock Market, Inc., are subsidiaries of the NASD, the largest securities-industry self-regulatory organization in the United States.