News Release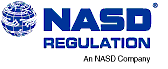 NASD Regulation's Advanced Detection System Wins Awards From Smithsonian, Data Warehousing Institute, and Artificial Intelligence Association
Washington, D.C.—NASD Regulation, Inc. announced today that its Advanced Detection System (ADS) has recently won three prestigious awards in recognition of its superior technology and ability to help deter fraud and guard marketplace integrity.
Since its implementation in July 1997, ADS has enhanced investor protection and confidence in The Nasdaq Stock Market® (and other markets regulated by NASD RegulationSM) by providing NASD Regulation analysts with more comprehensive and better quality information about the market surveillance data captured by the system.
ADS recently became part of the Smithsonian Institution's Permanent Collection on Information Technology Innovation at the National Museum of American History. As a nominee for the ComputerWorld Smithsonian Information Technology Award for finance, insurance, and real estate, key data on ADS is part of a collection from 40 states and 19 countries featuring more than 440 of the year's most innovative technological applications with broad societal impact.
Case studies from the 1998 Smithsonian collection are available on the Innovation Network Web site: http://innovate.si.edu, where the entire ten-year collection is available.
The Data Warehousing Institute (TDWI) also honored ADS with its 1998 Leadership Award, the organization's highest distinction. ADS was recognized as the best example of data warehousing implementation from among the 12 Best Practice Award winners named by TDWI earlier this year. TDWI noted that ADS was honored for successfully improving the integrity and fairness of the marketplace through increased surveillance.
With nearly 4,000 members in more than 45 countries, TDWI is dedicated to helping organizations increase their understanding and use of business intelligence by educating decision-makers and information systems professionals on the proper deployment of data warehousing strategies and technologies.
The American Association for Artificial Intelligence (AAAI) also recognized ADS with its Innovative Application of Artificial Intelligence Award. This award is presented for innovative and reliable applications of artificial intelligence technology that is used in real business situations. AAAI, a non-profit scientific society, advances scientific understanding of artificial intelligence, increases public understanding of artificial intelligence, improves the teaching and training in this important area, and provides key guidance for researchers.
ADS is a market surveillance, data mining, and fraud/violative behavior detection software package that monitors Nasdaq® for potential late-trade reporting, market integrity, and best execution violations. The system combines data visualization, time sequence pattern matching, rule-pattern matching, and data mining in a single application that looks for patterns or practices of potentially violative behavior. ADS uses its unique algorithms to review all (about 1.5 million per day) quotation and transaction records on Nasdaq, and to alert an analyst whenever questionable trading or quotation activity is found.
NASD Regulation oversees all U.S. stockbrokers and brokerage firms. NASD Regulation, and The Nasdaq Stock Market, Inc., are subsidiaries of the National Association of Securities Dealers, Inc. (NASD®), the largest securities-industry self-regulatory organization in the United States.