News Release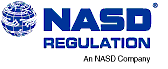 SEC Approves List Selection Method for NASD Regulation Arbitration Forum
Washington, D.C.—NASD Regulation, Inc., today announced that the Securities and Exchange Commission (SEC) has approved the adoption of a list selection method of choosing arbitrators for claims filed in NASD Regulation's arbitration forum. Once it is in place, the parties will exercise significant influence in determining which arbitrators will hear their case. The revamped, computer-based method will completely change the manner in which panels are formed in the NASD's forum.
"We are pleased that the SEC approved our list selection rule. The ranking process in the list selection method allows the parties to have a substantial role in determining the ultimate composition of the arbitration panel. This is another example of the positive changes we have made to strengthen NASD's arbitration and mediation forum," said Linda D. Fienberg, executive vice president of NASD Regulation's Office of Dispute Resolution.
Lists of arbitrators will be generated using the new Neutral List Selection System (NLSS) software developed by NASD Regulation. Using the new NLSS, arbitrator lists are generated neutrally and qualified and available arbitrators "rotated" through the system. Parties receive the lists of arbitrators that have been developed neutrally and rank the listed arbitrators according to the party's preference. This process gives the parties a significant voice in the composition of their panel.
For investor disputes with a three-person arbitration panel, each side in the dispute is provided two lists of arbitrators—one public and one industry—based on geographical location of the hearing. Experience or expertise may also be considered if requested by the parties. For smaller cases heard by a single arbitrator, the process is the same except the parties are given a list of public arbitrators only. The parties then rank, in order of preference, the two groups of potential panelists. Each side may strike, without providing any reason or justification, any arbitrator from either list. Similar procedures are used for intra-industry disputes, where the parties may receive both lists or only the industry list, depending on the type of claim.
Once the parties have completed numerically ranking the arbitrators provided by NLSS, the NASD Dispute Resolution staff again utilizes the NLSS to consolidate and align the parties' preferences. Arbitrators are appointed according to the consolidated rankings.
The nationwide system will be in place for both investor and intra-industry cases the second week of November.
The National Association of Securities Dealers is the largest securities-industry self-regulatory organization in the United States. Through its subsidiaries, NASD Regulation, Inc., and The Nasdaq Stock Market, Inc., the NASD develops rules and regulations; provides a dispute resolution forum; conducts regulatory reviews of members' activities; and designs, operates, and regulates securities markets all for the benefit and protection of investors.