News Release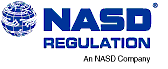 Amex Fines and Suspends Allied Member for Trade Reporting and Clearance Violations
New York, NY—The American Stock Exchange® (Amex®) today announced that it has censured, fined $25,000, and suspended Richard Arthur Polatchek, an Allied Member of the Exchange and the president and treasurer of Heights Partners, Inc., an Exchange member organization, for two weeks from the Exchange floor. Polatchek was sanctioned for his conduct in the reporting and clearance of a cross transaction in options.
The Exchange's action resulted from an investigation that revealed that in October 1997, Polatchek instructed a Floor Broker to print a cross transaction consisting of the purchase and sale of 400 option contracts when he knew that there was not a bona-fide purchaser for the options. The Exchange's investigation found that in reporting the cross transaction, Polatchek twice permitted false purchaser information to be input into the clearance process. In accordance with Exchange rules, Polatchek should have recorded the unfulfilled sale as an "error" in the Heights Partners account, instead of inputting firms that did not participate in the sale into the clearance process. By falsely naming two firms as participants in the transaction, Polatchek delayed the clearance of the cross transaction until a bona-fide purchaser could be found. Polatchek also failed to maintain the original floor execution tickets for the cross transaction.
Polatchek agreed to settle the matter without admitting or denying the Amex's allegations.
The Nasdaq-Amex Market GroupSM, which operates The Nasdaq Stock Market® and the American Stock Exchange®, is a subsidiary of the National Association of Securities Dealers, Inc. (NASD®), the largest securities-industry, self-regulatory organization in the United States.
For more information about Nasdaq-Amex, visit the Nasdaq or Amex Web sites at www.nasdaq.com, www.amex.com; or the Nasdaq NewsroomSM at www.nasdaqnews.com.