News Release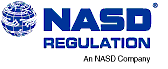 NASD Arbitration Forum Overwhelmingly Praised for Fairness According to Independent Survey
Washington, D.C.—The NASD Regulation, Inc., Office of Dispute Resolution (ODR) today released a new, 15-month survey on its arbitration forum in which over 93 percent of survey participants concluded their case was handled "fairly and without bias." Compiled by two assistant professors in the Department of Social Sciences at the United States Military Academy at West Point, the 21-question survey represents answers from both respondents and claimants and is the most comprehensive, independent analysis of the NASD Arbitration Forum. The final report will be presented today at the Academy of Legal Studies in Business in St. Louis, Missouri.
"I am extremely proud of the results of this independent study because the data clearly show that participants who use the NASD forum overwhelmingly rate our process as fair. This survey should give all parties the confidence that when they arbitrate or mediate in our forum they will be provided a fair resolution to their conflict," said Linda Fienberg, Executive Vice President, NASD Office of Dispute Resolution.
The survey questions were provided to the parties after the hearings were final, but before an award was rendered. Of the parties who responded, 54 percent identified themselves as claimants or as representing claimants while 46 percent indicated they were respondents or representing respondents. The survey indicated that forum claimants were generally more positive about the forum – and the arbitrators – than were forum respondents. In total, 1,032 arbitrators were evaluated for this survey – some arbitrators received multiple evaluations.
The full report is available to the public; following is a sample of survey results:
Arbitrator traits evaluated
Percentage of responses that were excellent or good
| | |
| --- | --- |
| displayed professionalism | 92.62 |
| listened attentively | 94.71 |
| used clear, unbiased language | 92.51 |
| ability to understand material presented | 91.52 |
| displayed sensitivity to gender, ethnicity, and culture | 96.50 |
| displayed overall fairness | 91.67 |
NASD Regulation's arbitration forum is the largest securities arbitration forum in the country, handling over 5,000 cases per year, which is approximately 90 percent of all securities arbitration cases in the United States.
NASD Regulation oversees all U.S. stockbrokers and brokerage firms with public customers. NASD Regulation and The Nasdaq-Amex Market Group, Inc., are subsidiaries of the National Association of Securities Dealers, Inc., the largest securities-industry self-regulatory organization in the United States.