News Release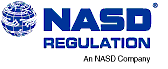 NASD Board of Governors Approves Major Rule Amendments to Corporate Financing Rule
Washington, D.C.—The National Association of Securities Dealers, Inc. (NASD®) Board of Governors today approved a proposal to modernize the NASD rule that governs the compensation that its members receive in connection with Initial Public Offerings (IPOs) and other public offerings. The proposal will provide greater clarity and predictability regarding when securities acquired by members and their affiliates in private placements will be deemed to be underwriting compensation.
While securities acquired by an underwriter within 180 days before the date an offering is filed generally are treated as compensation, the proposal would provide an exemption for securities acquired in transaction that meet one of the following four "safe harbors":
Affiliated Entity: This safe harbor is designed for securities acquired by a member's affiliate that routinely makes venture capital investments;
Issuers with Significant Institutional Investor Participation: This safe harbor is designed for securities of issuers with significant institutional investor involvement in their corporate governance;
Private Placements with Institutional Investors: This safe harbor is designed for acquisitions in private placements if the placements have significant institutional investor participation; and
Right of preemption: This safe harbor would apply to acquisitions pursuant to a right of preemption.
The proposal will better ensure that all businesses, both large and small, have access to the various forms of financing available in the capital markets. At the same time, the proposal reaffirms the NASD's commitment to protect issuers and the investing public from abusive underwriting practices.
The capital market environment has changed significantly, due in part to increased participation by diversified financial service institutions in equity and debt-related private financings. NASD member firms increasingly offer their clients a wide range of services, including venture capital investments, consulting, commercial lending, and underwriting. In addition, technological advances and market changes have significantly shortened the time required to bring new companies to market. The proposed amendments will modernize the rule to take these evolving industry practices into account and to permit members to help meet the diverse capital-raising needs of new issuers.
The full text of the rule will be submitted to the Securities and Exchange Commission for review shortly. The rule will have to be approved by the SEC before it becomes effective.
The NASD is the largest securities-industry, self-regulatory organization in the United States and parent organization of NASD Regulation, Inc., The Nasdaq Stock Market® and the American Stock Exchange (Amex®). Through its regulatory subsidiary, the NASD develops rules and regulations, provides a dispute resolution forum, and conducts regulatory reviews of member activities for the protection and benefit of investors.
For more information about the NASD and its subsidiaries, please visit the following Web sites: www.nasd.com; www.nasdaq.com; www.amex.com; or the Nasdaq NewsroomSM at www.nasdaqnews.com.