News Release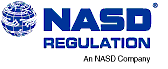 NASD Issues Guidance to Brokerage Firms Regarding Sales Practices and Order Execution During Turbulent Market Conditions
Washington, D.C.—NASD Regulation, Inc., today issued two Notices to Members of the National Association of Securities Dealers, Inc. (NASD®) addressing the recent turbulent market conditions. Recent increased volatility and volume present new issues for investors, regardless of the method of trading. In Notice to Members 99-11, NASD Regulation suggests disclosures that brokerage firms should make to investors to educate them about the risks of price and volume volatility. Notice to Members 99-12 provides firms with guidance on the operation of their order execution systems and procedures during extreme market conditions. A companion bulletin for investors is available on the NASD Regulation Web site.
Notice to Members 99-11 encourages firms to ensure that investors are knowledgeable about firm procedures for handling securities transactions during volatile market conditions. NASD Regulation has suggested disclosures that firms should consider making to educate investors:
Delays. Firms should consider disclosing that high volumes of trading at market opening and at various points during the day may cause delays in execution and executions at prices significantly away from the market price quoted or displayed at the time the order was entered. This disclosure is particularly important to investors who have come to expect quick executions at or near the quotes displayed on their computer screens and may not understand that Market Makers may execute orders manually or reduce their size guarantees during periods of volatility, possibly resulting in delays in order execution and losses.
Types of Orders. Firms should consider explaining, in detail, the differences between market and limit orders and the benefits and risks of each. It is important for investors to understand that firms are required to execute a market order fully and promptly without regard to price. That execution may be at a price significantly different from the current price quoted for the security. Limit orders are executed only at a specified price or better and while the investor receives price protection, there is the possibility that the order may not be executed.

Firms should consider additional disclosure for customers who place market orders for initial public offerings (IPOs) – particularly those trading at a price significantly higher than their offering price or in 'hot stocks', those that have recently traded under 'fast market' conditions in which the price changes so quickly that quotes for the stock cannot keep pace with its trading price.
Access. Firms should consider alerting investors that there may be periods of time when they may be unable to access their accounts due to high volume. Customers trading through on-line accounts may have difficulty accessing their accounts due to high Internet traffic or because of systems capacity limitations. Customers trading through brokers at full-service or discount firms or through representatives of on-line firms when on-line trading has been disabled or is not available may have difficulty reaching account representatives on the telephone during periods of high volume. Firms should make investors aware that they may suffer losses during periods of volatility due to delays in effecting buy and sell orders. They should also explain their procedures for responding to these access problems.
Communications with the Public. When on-line trading firms use advertisements or sales literature to make claims about the speed and reliability of their services, they may not exaggerate the firm's capabilities or omit material information about the risks associated with on-line trading and the possibilities of delayed executions. These broker/dealers should have the systems capacity to support any claims they make about their trading services.
The Notice also describes a number of steps broker/dealers have taken to respond to volatility. These procedures, when clearly disclosed to customers, may be appropriate responses to price and volume volatility.
Notice to Members 99-12 provides broker/dealers guidance concerning the operation of their order execution systems and procedures for handling customer orders and obtaining best execution for them in light of the recent dramatic intraday volatility and surges in trading volume. 'Best execution' is the obligation of broker/dealers, Market Makers, and others to execute customer orders at the best prevailing market price.
Recent market conditions have raised questions about the proper handling of customer orders and resulted in requests for guidance on best execution under these market conditions. Under non-turbulent market conditions, order execution systems should be designed to process and execute a reasonably anticipated order volume in an efficient, fair, and consistent manner. During extreme market conditions, when large order imbalances and price volatility may result, many firms implement procedures that are designed to preserve uninterrupted execution of customers' orders while lessening the firms' exposure to extraordinary market risk.
NASD Regulation has indicated that firms should consider the following when evaluating whether order execution procedures are appropriate during turbulent market conditions:
Procedures for handling of customer orders must be fair, consistent, and reasonable.
Disclosure to customers (and order entry firms) should be made when the firm's order execution procedures differ during turbulent market conditions. Disclosing alternative order procedures, however, does not insulate the broker/dealer from potential best execution violations – the alternative procedures must also be fair.
Modified order execution procedures should be implemented only when warranted by market conditions. Firms are required to document the basis for activating alternative procedures.
The SEC has stated that firms must take steps to prevent their systems from being overwhelmed during periodic spikes in systems 'message traffic' due to high volume so that they are equipped to handle exceptional loads. Best execution concerns may be raised if a firm frequently activates alternative order execution procedures to compensate for inadequate systems.
To the extent that broker/dealers execute orders manually during extreme market conditions, firms are reminded that NASD rules provide that failure to adequately staff an order execution department is not justification for "executing away from the best available market".
NASD Regulation oversees all U.S. stockbrokers and brokerage firms. NASD Regulation, along with The Nasdaq-Amex Market Group, are subsidiaries of the National Association of Securities Dealers, Inc. (NASD®), the largest securities-industry self-regulatory organization in the United States.