News Release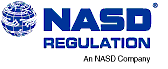 NASD Regulation and the New York Stock Exchange Jointly Fine Ragen MacKenzie, Inc. $125,000
NASD Regulation, Inc., and the New York Stock Exchange, Inc., as a result of a coordinated examination and investigation, today announced that Ragen MacKenzie, Inc., has been censured and fined $125,000 for violations arising from the processing of customer orders and has agreed to an appropriate undertaking regarding its procedures. The actions were brought by both self-regulatory organizations and the sanctions are jointly assessed.
The NYSE found that with respect to two securities listed on the Exchange, Ragen MacKenzie aggregated orders for the purchase of securities in customer accounts into blocks, and after shares were obtained, allocated the shares to customers at the average price at which the orders were filled. The NYSE found that the firm did not prepare order tickets to reflect orders, at or near the time the block orders were entered did not possess documentation reflecting that the firm disclosed to its customers that it intended to aggregate orders, and then to allocate the shares purchased to its customers, after the close of the trading day, at the average price at which the shares were purchased.
NASD RegulationSM also found that in June and July of 1997, Ragen MacKenzie aggregated certain customer purchase and sale orders in seven Nasdaq stocks and executed such orders as block trades through its trading desk. After the execution of the block trades was completed, the firm's brokers allocated the shares at the average price among selected customer accounts for which the orders were placed. Ragen MacKenzie had no standardized process to prevent disparate allocations among customer accounts. NASD Regulation further found that, in violation of NASD rules and federal securities laws, the firm failed to prepare and maintain records reflecting details of individual customer orders including price and size of orders, and time of receipt and account identification information.
NASD Regulation and the NYSE also found that the firm failed to provide for appropriate supervision designed to prevent these violations.
Ragen MacKenzie, which neither admitted nor denied NASD Regulation's and the NYSE's allegations, has undertaken to have the audit committee of its parent company verify that a review of the firm's procedures has been conducted and that appropriate new procedures have been implemented to ensure compliance with applicable self-regulatory organization rules and the federal securities laws.