News Release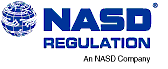 NASD Regulation Appoints Alan M. Wolper District Director of Atlanta Office
Washington, D.C.—NASD Regulation, Inc., announced that Alan M. Wolper has been promoted to District Director of its Atlanta Office.
As Director of the District Office in Atlanta, Wolper will manage the operations of the District as well as oversee its member application and examination programs. The District includes the states of Florida, Georgia, North Carolina, South Carolina, and Virginia, plus Puerto Rico, the Canal Zone, and the Virgin Islands.
"Alan has great leadership ability and extensive knowledge of the securities industry and I am pleased to have him join us as an important member of our management team," said Mary Alice Brophy, NASD Regulation Executive Vice President for Member Regulation.
For the past six years, Wolper was Regional Counsel in NASD Regulation's Atlanta office. Prior to joining NASD Regulation, Wolper spent 10 years in private legal practice with the firms Land, Kitchens, Gaynes, McKnight & Huprich; Vaughn, Davis, Birch & Murphy; and Hunton & Williams gaining significant experience in handling the litigation and arbitration of matters involving securities fraud.
He earned his B.A. degree from Rutgers College and his J.D. from The University of North Carolina at Chapel Hill, both with honors.
NASD Regulation oversees all U.S. stockbrokers and brokerage firms. NASD Regulation and The Nasdaq-Amex Market Group, are subsidiaries of the National Association of Securities Dealers, Inc., the largest securities-industry self-regulatory organization in the United States.