News Release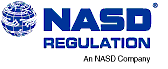 NASD Regulation Appoints David A. Leibowitz Senior Vice President and District Director of New York Office
Washington, D.C.—NASD Regulation, Inc. today announced that David A. Leibowitz has been named Senior Vice President and District Director of its New York Office.
As head of NASD Regulation's largest District Office with over 200 staff members, Leibowitz will be responsible for regulatory oversight of nearly 1,200 member firms in New York City including extensive examination and member application programs.
Leibowitz brings to his new position more than 25 years of experience relating to the securities industry and possesses a unique blend of industry, regulatory, and managerial expertise.
"I am confident that David's talents and experience are particularly well suited for this industry leadership role," said Mary Alice Brophy, NASD Regulation's Executive Vice President for Member Regulation.
Leibowitz comes to NASD RegulationSM from Donaldson, Lufkin & Jenrette, where he was Vice President and Director of Surveillance, and was responsible for overseeing customer, proprietary, and employee trading activities. Prior to that, he was Vice President and Director of General Compliance and Trade Surveillance at Credit Suisse First Boston Corporation.
Leibowitz began his career at the New York Stock Exchange in 1972 where he rose to the position of Managing Director of Market Surveillance responsible for the detection of manipulation, insider trading, and other violative conduct.
NASD Regulation oversees all U.S. stockbrokers and brokerage firms. NASD Regulation and The Nasdaq-Amex Market Group, are subsidiaries of the National Association of Securities Dealers, Inc., the largest securities-industry self-regulatory organization in the United States.