News Release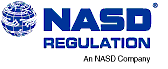 NASD Regulation Appoints David M. FitzGerald Vice President and Deputy Chief Hearing Officer and Patrice M. Gliniecki Vice President and Deputy General Counsel
Washington, D.C.—NASD Regulation, Inc., today announced that David M. FitzGerald has been promoted to Vice President and Deputy Chief Hearing Officer and Patrice M. Gliniecki has been promoted to Vice President and Deputy General Counsel.
As Deputy Chief Hearing Officer, FitzGerald will be responsible for day-to-day management of NASD Regulation's Office of Hearing Officers (OHO) and will supervise a staff of 15, including six hearing officers. The OHO is an independent office within NASD Regulation whose principal function is to preside over and administer disciplinary proceedings, and write decisions in cases brought by NASD Regulation's Department of Enforcement. Hearing officers are assigned to each enforcement case in which an NASD member firm or registered representative has been charged with alleged violations of securities laws, NASD rules, or Municipal Securities Rulemaking Board (MSRB) rules.
As Deputy General Counsel, Gliniecki will oversee the day-to-day operations of NASD Regulation's Office of General Counsel, which is responsible for the creation and interpretation of NASD rules, and also manages the appellate disciplinary process. Gliniecki will supervise a staff of 38, including 24 attorneys. She joined the Office of General Counsel in February 1999, working on various projects, particularly in the areas of electronic brokerage and day trading.
FitzGerald has 25 years of litigation experience, and joined NASD Regulation in 1997 to take his most recent position as Hearing Officer.
Before coming to OHO, he held senior litigator positions at the Resolution Trust Corporation (RTC), Federal Deposit Insurance Corporation (FDIC), Federal Trade Commission (FTC), and the Federal Election Commission (FEC). FitzGerald earned a B.A. from Boston College and his J.D. from the University of Michigan.
Gliniecki joined NASD Regulation as Assistant General Counsel from the Securities and Exchange Commission (SEC) where she worked for six years in the Division of Market Regulation's Office of Chief Counsel. At the SEC, she focused on the regulation of broker/dealer activities, with an emphasis on derivatives activities. Before joining the SEC, Glinieki was in private practice at the firm Skadden, Arps, Slate, Meagher & Flom. She earned her B.S. from the University of Illinois at Urbana-Champaign and a J.D. from the University of Chicago.
NASD Regulation oversees all U.S. stockbrokers and brokerage firms. NASD Regulation and The Nasdaq-Amex Market Group, are subsidiaries of the National Association of Securities Dealers, Inc., the largest securities-industry self-regulatory organization in the United States.