News Release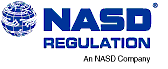 NASD Regulation Appoints James M. Cangiano to The NasTech Alliance
Washington, D.C.—Mary L. Schapiro, President of NASD Regulation, Inc., and Gregor S. Bailar, Executive Vice President and Chief Information Officer, National Association of Securities Dealers, today announced the appointment of NASD RegulationSM Senior Vice President, James M. Cangiano, to head business development for the recently announced NasTech Alliance. Cangiano was most recently Senior Vice President of Market Regulation, a position he held for almost 13 years.
Cangiano will be a member of the NasTech core management team which will be primarily responsible for vendor management, financial management, and risk and control processes. His primary functions will be to ensure that The NasTech Alliance is providing strategic and business value for all of NASD Regulation and, over time, exploring further business opportunities for NasTech.
NasTech will focus on positioning NASD and NASD Regulation technology to support the "Market of Markets" vision. NasTech is a partnership between the NASD and EDS to provide world class software engineering and technology services for the corporate and regulatory systems of the NASD parent company and NASD Regulation. In time, NasTech may also explore opportunities to provide products and services outside of this initial scope.
"Effective use of technology is extremely critical to our future and our continuing success as a regulator," said Schapiro. "Jim is a recognized leader in maximizing the integration of sophisticated technology into day-to-day business operations, as is evidenced by our world class surveillance systems. I am delighted that Jim has agreed to bring those skills to The NasTech Alliance to benefit all NASD Regulation."
Cangiano, currently in charge of the Order Audit TrailSM (OATSSM) initiative, will continue with that responsibility during the transition to The NasTech Alliance.
Cangiano will assume his new role on January 20th.
NASD Regulation oversees all U.S. stockbrokers and brokerage firms. NASD Regulation, along with The Nasdaq-Amex Market Group, are subsidiaries of the National Association of Securities Dealers, Inc. (NASD®), the largest securities-industry self-regulatory organization in the United States.