News Release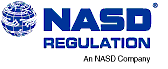 NASD Regulation Bars Pacific Cortez Securities, Formerly La Jolla Capital Corp., From Penny Stock Transactions
Washington, D.C.—NASD Regulation, Inc., today announced that it has censured and barred San Diego-based Pacific Cortez Securities, formerly known as La Jolla Capital Corp., from selling penny stocks. In addition, three of its senior officials have been sanctioned for violating federal securities laws governing the trading of penny stocks. Penny stocks are unlisted securities that trade over-the-counter and are typically priced under $5 per share.
The decision was issued by NASD Regulation's National Adjudicatory Council (NAC) following an appeal of an earlier decision by its Los Angeles District Business Conduct Committee (DBCC).
The NAC upheld the earlier decision that Pacific Cortez President Harold B.J. Gallison, and Branch Manager Christopher S. Knight be permanently barred from the penny stock industry for participating in a 17 month-long scheme promoting unlawful sales of penny stocks to unsuspecting investors. They were also ordered to pay fines of more than $500,000. Separately, the firm and Gallison are jointly responsible for repaying more than 100 investors throughout the country almost $400,000.
The NAC also found that Pacific Cortez Securities implemented a system to circumvent the Securities and Exchange Commission's (SEC) penny stock rules designed to ensure that investors receive honest and candid information about risk disclosure and suitability issues before they invest. The firm had investors sign a misleading document that purported to exempt the transactions from the rules' requirements. The letters were portrayed to investors as a "formality," and in some cases investors' signatures were forged. Pacific Cortez also was found to have implemented deficient supervisory policies and procedures designed to foster the improper claim of this exemption.
The sales practice abuses at Pacific Cortez were uncovered after a lengthy investigation by NASD Regulation's District Offices in Los Angeles, San Francisco, and Denver. The NAC found that from January 1994 through May 1995, Pacific Cortez and certain of its senior officials circumvented investor protection laws in approximately 140 transactions involving 15 separate securities. All of the transactions involve penny stocks. The violations occurred at the firm's offices in San Diego, CA; New York, NY; Las Vegas, NV; and Bethesda, MD.
The following senior officials were sanctioned:
Harold B.J. Gallison, President, and Pacific Cortez Securities were fined a total of $397,380, plus costs ($8,260.75). Gallison was also suspended in all capacities for 30 days; permanently barred from participating in penny stock transactions; permanently barred from acting as a supervisor; and censured.
Gregory K. Mehlmann, National Branch Compliance Officer, was fined $10,000 plus costs ($3,500); suspended as a supervisor for 10 business days; ordered to retake the qualifying examination to become a supervisor; and censured.
Christopher S. Knight, Branch Manager, was fined $95,854, plus costs ($6,500.00); permanently barred from acting as a supervisor; permanently barred from participating in penny stock transactions; suspended in all capacities for 15 days; and censured.
The NAC dismissed all charges against Robert C. Weaver, Chief Legal Counsel and Gerald J.R. Budke, Branch Manager. The firm has appealed the decision to the SEC. As a result, the findings may be modified or reversed. Gallison is still employed by Pacific Cortez Securities.
In related disciplinary actions between February 1996 and October 1996, 22 other Pacific Cortez brokers and supervisors, without admitting or denying liability, were fined and disciplined in connection with this case. Pacific Cortez Securities employs 53 brokers in 6 offices in California, New York, Georgia, and Nevada.
NASD Regulation oversees all U.S. stockbrokers and brokerage firms with public customers. NASD Regulation and The Nasdaq-Amex Market Group, Inc., are subsidiaries of the National Association of Securities Dealers, Inc., the largest securities-industry self-regulatory organization in the United States.
Investors can obtain the disciplinary record of any NASD-registered broker or brokerage firm by calling (800) 289-9999, or by sending an e-mail through NASD Regulation's Web site.