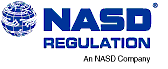 NASD Regulation Censures and Fines Lehman Brothers $100,000 for Short Sale, Confirmation Disclosure, and Free-Riding Violations
Washington, D.C.—NASD Regulation, Inc. today announced that Lehman Brothers, Inc., of New York, NY, has been censured and fined $100,000 after settling charges that it violated NASD rules regarding the execution and reporting of short sales, mutual fund confirmation disclosure, and free-riding and withholding requirements.
Lehman Brothers, while neither admitting nor denying the findings, was also cited for inadequate supervision over the areas in which the violations occurred during periods from February 1995 through February 1997. The violative conduct was uncovered during an examination of the firm by NASD Regulation's Seattle District Office.
NASD Regulation found that the firm executed 50 impermissible short sale transactions on 14 days and also failed to properly designate the reports of the transactions with a short sale modifier. The NASD's Short Sale Rule prohibits broker/dealers from placing short sale transactions in Nasdaq National Market stocks at the bid price or below the bid price, when it is below the preceding inside bid. The Short Sale Rule was designed to prohibit market destabilizing and abusive short sales in declining markets.
Lehman Brothers was also sanctioned for failing to include required disclosure language on over 4,100 confirmations mailed to customers who had purchased over $165 million of mutual funds which were subject to sales charges. NASD rules require prominent disclosure on each confirmation informing the customer that he or she may pay a sales charge on the sale of the shares.
NASD Regulation further found violations of its Free-Riding Rule. The Free-Riding Rule ensures brokerage firms make a bona fide public distribution of "hot" initial public offerings (IPOs) – those that trade at a premium in the market immediately after trading begins. The Rule prohibits some individuals from purchasing these "hot" IPOs entirely, and prohibits others from IPO purchases without the requisite documentation. The purpose of the Rule is to protect the integrity of the public offering system by ensuring that shares are sold to the general public and that broker/dealers do not withhold the securities for their own benefit or use them to reward persons who are in a position to direct future business to the broker/dealer. The Rule also assures that members do not take unfair advantage of their "insider position" in the industry to the detriment of public investors.
NASD Regulation found that from January 1996 through October 1996, Lehman Brothers sold over 1 million shares, worth over $16 million, to restricted persons or to conditionally restricted accounts, without making an appropriate inquiry about the customers or documenting in writing the permissibility of the sales. The firm also filed inaccurate information with the NASD regarding the sales.
Finally, NASD Regulation found that Lehman Brothers failed to take reasonable steps to ensure that adequate supervision in each of these areas was being carried out, and that failures in these areas were noted and addressed in a timely manner.
NASD Regulation oversees all U.S. stockbrokers and brokerage firms with public customers. NASD Regulation and The Nasdaq-Amex Market Group, Inc., are subsidiaries of the National Association of Securities Dealers, Inc. (NASD), the largest securities-industry self-regulatory organization in the United States.