News Release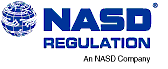 NASD Regulation Censures and Fines On-Site Trading, Inc. For Registration Violations
Washington, D.C.—NASD Regulation Inc., announced today that it censured and fined On-Site Trading, Inc., of Great Neck, NY, $25,000 for failure to properly qualify and register 14 individuals.
In addition to proprietary traders employed by the firm at its main trading floor in Great Neck, On-Site provides services to day-trading customers who effect trades from 10 On-Site branch offices and other remote locations around the country.
The censure and fine mark the first disciplinary action by NASD Regulation for violations of the NASD's Series 55 registration rule. The rule prohibits equity traders from trading in the Nasdaq® and over-the-counter markets without first passing a qualification examination for trading and market making and registering with NASD Regulation.
Without admitting or denying the charges, On-Site consented to the entry of findings that 14 employees who acted as equity traders between May 1, 1998 and January 31, 1999 failed to comply with the Series 55 registration rule. During that period, those 14 traders effected approximately 3700 trades in 250 Nasdaq securities.
On-Site also consented to findings that it lacked adequate oversight to ensure proper registration of its traders. As part of the settlement, On-Site agreed to implement new compliance procedures to prevent future violations.
The Series 55 registration rule became effective in April 1998. It applies to market makers, agency traders, proprietary traders, and persons who supervise these activities. The rule was developed in response to concerns about rule violations by traders conducting market-making and principal trading functions in both the Nasdaq and over-the-counter markets.
In addition to the specialized Series 55 examination, equity traders must also have passed either the General Securities Registered Representative Examination (Series 7) or the Corporate Securities Limited Representative Examination (Series 62). The Series 55 examination includes questions regarding the Nasdaq market and market-maker activities, automated execution and trading systems, trade reporting, and other industry regulations.
This matter resulted from an investigation conducted by NASD Regulation's New York District Office.
NASD Regulation oversees all U.S. stockbrokers and brokerage firms with public customers. NASD Regulation and The Nasdaq-Amex Market Group, Inc., are subsidiaries of the National Association of Securities Dealers, Inc., the largest securities-industry self-regulatory organization in the United States.