News Release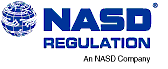 NASD Regulation Charges Premier Capital Management, Firm President, and Broker with Stock Touting and Fraudulent Advertising
Washington, D.C.—NASD Regulation, Inc., today announced that it issued a complaint charging Premier Capital Management, Inc., Dallas, TX; its president and owner, Bryan James O'Leary; and a former registered representative, Ryan Mark Reynolds, with fraud. Acting on behalf of Premier, O'Leary and Reynolds placed materially misleading advertisements in national publications, used a false research report to tout Continental Investment Corporation (OTCBB:CICG) and failed to disclose compensation received from Continental.
In the complaint, NASD Regulation® alleges that O'Leary and Reynolds placed in Mutual Funds Magazine a materially misleading advertisement purporting to be a research report regarding Continental, and disseminated the report to prospective and current customers. The report, which made a "Very Strong Buy/Accumulate" recommendation, contained misrepresentations regarding Continental's business prospects and market value, including statements that Premier believed that "[Continental] is potentially in a position to dominate the waste disposal business in the entire southeastern U.S. (and beyond)"; "that the discounted net present value of [Continental's] assets and future cash flows is in excess of $250 per share"; and that "even if 99 percent of all stocks are dragged down with the overall market, in our opinion, [Continental] will be an extremely profitable exception."
In violation of federal securities laws and NASD rules, Premier, O'Leary, and Reynolds failed to disclose compensation for touting Continental. In particular, the complaint alleges that Continental paid Premier and/or O'Leary approximately $200,000 to cover printing and publication costs associated with the Mutual Fund Magazine advertisement, the research report, and several additional one-page ads which appeared in various national magazines. Premier and O'Leary received $10,000 to reimburse them for a fine imposed upon them by the NASD Regulation for net capital and books and records violations related to the publication and printing of the advertisements and research report. In addition, the complaint alleges that Reynolds received from Continental 10,000 shares of Continental stock as compensation for his role in publishing, printing, and distributing the advertisements and research report. Neither the advertisements nor the research report disclosed the receipt of any consideration from Continental. According to the complaint, Premier and O'Leary also failed to file the advertisements with NASD Regulation.
The issuance of a disciplinary complaint represents the initiation of a formal proceeding by NASD Regulation in which findings as to the allegations in the complaint have not been made and does not represent a decision as to any of the allegations contained in the complaint. Because this complaint is unadjudicated, the respondents should be contacted before drawing any conclusion regarding the allegations in the complaint.
Under NASD rules, the individuals and the firm named in the complaint can file a response and request a hearing before an NASD Regulation disciplinary panel. Possible sanctions include a fine, suspension, bar, or expulsion from the NASD.
Investors can obtain the disciplinary record of any NASD-registered broker or brokerage firm by calling (800) 289-9999, or by sending an e-mail through NASD Regulation's Web site.
NASD Regulation oversees all U.S. stockbrokers and brokerage firms with public customers. NASD Regulation and The Nasdaq-Amex Market Group, Inc., are subsidiaries of the National Association of Securities Dealers, Inc., the largest securities-industry self-regulatory organization in the United States.