News Release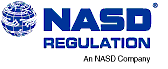 NASD Regulation Commends Day-Trading Study
Washington, D.C.—NASD Regulation, Inc., commends state securities regulators for their study on day trading. The North American Securities Administrators Association, Inc. (NASAA)'s Report of the Day Trading Project Group focuses on a number of concerns that securities regulators share.
NASD Regulation is currently addressing a number of regulatory issues pertaining to the high-risk strategy of day trading. Recently, the Board of Governors of the National Association of Securities Dealers, Inc. (NASD®) approved two rule proposals for submission to the Securities and Exchange Commission (SEC) for consideration. The first would require firms that promote day trading to fully disclose the risks associated with the strategy—specifically, that investors should be prepared to lose all of their investment, and if they trade on margin, more than their investment. Another rule would hold these firms responsible for determining that the strategy is appropriate for the customer seeking to open an account.
In addition to the rulemaking process, NASD Regulation® has participated with the SEC in a coordinated exam program of day-trading firms nationwide. NASD Regulation is continuing to focus on day trading within the examination and rulemaking contexts.
NASD Regulation oversees all U.S. stockbrokers and brokerage firms. NASD Regulation, and The Nasdaq Stock Market, Inc., are subsidiaries of the National Association of Securities Dealers, Inc., the largest securities-industry self-regulatory organization in the United States.