News Release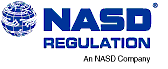 NASD Regulation Expels Biltmore Securities, Inc., Bars Two Principals for Microcap Fraud, and Obtains Restitution and Funds for Investors
Washington, D.C.—NASD Regulation, Inc., today announced that it has expelled Biltmore Securities, Inc., of Ft. Lauderdale, Florida, from membership in the National Association of Securities Dealers, Inc. (NASD®), and permanently barred its two principals, Elliot Loewenstern and Richard Bronson, for engaging in fraudulent conduct and obtaining excessive underwriting compensation. The firm and its two principals have agreed to settle, without admitting or denying the allegations, several disciplinary actions involving the underwriting, distribution, or trading of the securities of five different issuers between November 1993 and December 1995.
As part of today's settlement, the firm and its principals have agreed to return more than $6 million to customers of the firm. Of this, $3.3 million has been earmarked for customers who have recently reached settlements with the firm. An additional $1.6 million of this money will be used to pay restitution to identified customers. The final $1.1 million will be used to compensate customers of Biltmore who voluntarily participate in a mediation program specifically designed to mediate their claims against the firm.
Biltmore, Loewenstern, and Bronson will also pay fines of $600,000, $300,000, and $100,000, respectively. NASD RegulationSM will collect the fines only after all obligations to customers under the settlement have been satisfied.
Violations
Today's settlement involves the following violations:
Manipulative Conduct. Biltmore Securities and Loewenstern engaged in manipulative activity in connection with the initial public offerings (IPOs) of CSI Computer Specialists, Inc., and Terrace Holdings, Inc., underwritten by the firm. This activity violated the anti-fraud, anti-manipulation, and other provisions of the federal securities laws and NASD rules.
During both offerings, which took place in 1995, Loewenstern controlled the distribution of the IPOs and placed 31 percent of each offering with investors who he expected would sell the securities back to Biltmore as quickly as possible after trading began. Minutes after open market trading began, these shares were sold or "flipped" back to Biltmore at prices between $.75 and $2 above the IPO price. In addition, while the initial offering was still in progress, Biltmore agreed to purchase 725,000 shares from "insiders" of Terrace Holdings, for prices well below the price of the offering.
Once the IPO was completed and after-market trading began in each offering, Biltmore's sales force began an aggressive effort to sell the securities to the firm's retail customers. Biltmore and Loewenstern violated the securities laws and NASD rules by acting as a market maker in the aftermarket for each security before completing a bona-fide distribution of these IPOs. As a result of this misconduct, Biltmore illegally profited by almost $1.8 million.
Fraudulently Failing to Disclose Adverse Interests. In 1993 and 1994, Biltmore awarded bonuses of publicly traded warrants of Healthcare Imaging Services, Inc., and United Restaurant, Inc., to Loewenstern, Bronson (in one instance), and other employees of the firm. Warrants entitle the holder to buy during a specified period a proportionate amount of common stock at a price which is usually higher than the market price at the time of issuance of the warrants. Shortly after the bonuses were awarded, the vast majority of the warrants were sold back to the firm. At the same time, Biltmore's brokers, acting under the direction of Loewenstern and/or Bronson, aggressively solicited Biltmore's public customers to purchase these warrants. They failed to disclose to those customers, as required by federal securities laws, the materially important fact that certain persons at the firm had a personal financial interest in the warrants being sold. As a result of purchasing these securities, Biltmore's customers suffered losses of more than $1.6 million, which are being repaid as part of this settlement. [See press release -- 5/12/98 "NASD Regulation Charges Biltmore Securities, Inc., And Two Principals With Fraud"]
Excessive Underwriting Compensation and Related Misconduct. Biltmore made more than $2.6 million in illicit profits by collecting excessive underwriting compensation in violation of the NASD's Corporate Financing Rule. That Rule regulates the amount of compensation an underwriter can receive in an offering; requires firms to file certain information, including the amount of their proposed compensation, with the NASD prior to the commencement of an offering; and requires that the underwriting compensation be disclosed in the offering materials.
During late March 1994, Biltmore bought more than 7 million shares of stock of Licon International, Inc., from an entity owned by three principals of Stratton Oakmont, Inc. Subsequently, the firm, acting through Loewenstern and Bronson, engaged in a public distribution of these shares by selling them to its customers. They did not comply with the Corporate Financing Rule under which they would have been entitled to receive $984,330. Instead, the firm received over $640,000 more than it should have received. In 1995, Biltmore and Loewenstern again violated the Corporate Financing Rule in connection with the distribution of the Terrace Holdings securities it obtained from "insiders" of the company in 1995 described above. In this case, the firm was entitled to underwriting compensation of $755,332. Instead, it obtained more than $2 million in excess of that amount.
Terms of the Settlement
In addition to agreeing to the expulsion of Biltmore from the NASD, and permanent bars from the securities industry of Loewenstern and Bronson, they have agreed to give up their illicit profits to pay back some former customers with claims against the firm. Some of those funds will be used to finance a specially designed voluntary mediation program, sponsored by NASD Regulation's Mediation Department. The program may be used by customers with claims against the firm arising within the past six years. Certain limits have been set on the amounts that a particular investor may recover and the number of customers who benefit from the program will depend on the number and size of the claims actually mediated. All customers with existing claims against them will be provided notice of the terms of the mediation program. Customers may still opt to pursue their case in arbitration.
Customers who have questions concerning the details of this mediation program, may call Elizabeth McCoy, Assistant Director of Mediation at 888-NY-MEDI-8 (888-696-3348).
In addition, Biltmore, Loewenstern, and Bronson have agreed to repay customer losses of approximately $1.6 million to some 150 customers in at least 25 states, who purchased United Restaurant warrants (between November 14-22, 1994 and January 5-20, 1995) or Healthcare Imaging warrants (between November 23-Decmber 7, 1993). Customers with questions about this aspect of the settlement should call 888-275-7456.
This matter was investigated by NASD Regulation's Enforcement Department and the Atlanta District Office. NASD Regulation oversees all U.S. stockbrokers and brokerage firms with public customers. NASD Regulation and The Nasdaq-Amex Market Group, Inc., are subsidiaries of the National Association of Securities Dealers, Inc., the largest securities-industry self-regulatory organization in the United States.