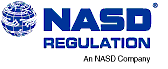 NASD Regulation Fines and Expels The Harriman Group, Inc.
For Release:
Wednesday, September 15, 1999
Washington, D.C.—NASD Regulation, Inc., announced today that that The Harriman Group, Inc. (HGI) has been fined $12.3 million and expelled from the National Association of Securities Dealers, Inc. (NASD®).
In the decision, the Hearing Officer determined that HGI, acting as an underwriter of three securities – Sims Communications, Inc., Natural Health Trends Corp., and International Cutlery, Ltd., defrauded investors and made approximately $12.3 million in illicit profits and excessive, undisclosed underwriter compensation.
HGI illegally profited by purchasing stock at below-market prices to cover large short positions the firm had intentionally created in its inventory. In each offering, the firm purchased the covering shares from shareholders who had received their securities prior to the initial public offerings (IPOs) through private placements and bridge financing arrangements.
The registration statements and amendments filed by Sims Communications, Inc., Natural Health Trends Corp., and International Cutlery, Ltd. with the Securities and Exchange Commission reflect that the shares owned by selling shareholders were restricted and therefore could not be sold for up to two years after the IPO, without the permission of the lead underwriter. However, HGI engaged in fraud by failing to disclose the private, below-market transactions with the selling shareholders; the firms' plans to distribute the selling shareholders' securities to the public; and the receipt by HGI of $12.3 million in excessive underwriting compensation.
Previously, NASD Regulation had sanctioned two of HGI's senior executives, Brian Scanlon and Mark Hanna – along with Maidstone Financial Inc., and two of its senior executives, Marshall Bernstein and Stuart Litman – in connection with fraud in the underwriting of three securities. Maidstone, which was expelled, and the four individuals, all of whom were barred, were fined a total of $14.8 million.
This case was brought by NASD Regulation's New York District Office with assistance from the Corporate Financing Department in Washington, D.C. HGI, Inc. does not currently operate a securities business. In September 1997, HGI, which was then based in Jericho, N.Y., withdrew from the NASD.
Investors can obtain the disciplinary record of any NASD-registered broker or brokerage firm by calling (800) 289-9999, or by sending an e-mail through NASD Regulation's Web site.
NASD Regulation oversees all U.S. stockbrokers and brokerage firms. NASD Regulation, along with The Nasdaq Stock Market, Inc., are subsidiaries of the National Association of Securities Dealers, Inc., the largest securities-industry self-regulatory organization in the United States.