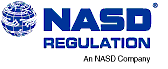 NASD Regulation Fines Coleman & Company Securities, Inc. $200,000for Unjustified Termination of Firm Commitment Underwriting
Washington, D.C.— NASD Regulation, Inc., today announced that an NASD Regulation Hearing Panel fined Coleman & Company Securities, Inc., New York, NY, $200,000 for violating NASD rules by backing out of a firm commitment underwriting of an initial public offering (IPO). The panel also suspended the firm for three months from participating in any underwritings, and for an additional nine months from acting as a lead managing underwriter.
On May 12, 1998, NASD Regulation filed a complaint against Coleman and its former president and CEO, Aaron Jones Yorke, IV. Yorke subsequently settled the matter, as described below. After Coleman's hearing, the panel found that it had acted as the managing underwriter for a November 20, 1995 IPO of 1 million shares of common stock of Hungarian Broadcasting Company (HBC) at $7 per share. According to the underwriting agreement, HBC was to receive net proceeds of $6.3 million from Coleman as a result of the offering. Despite Coleman's obligations to complete the offering and pay HBC, the hearing panel found that Coleman unjustifiably terminated the offering in violation of the NASD rule that requires member firms to observe high standards of commercial honor and just and equitable principles of trade in the course of doing business.
The hearing panel found that Coleman had terminated the offering because purchasers failed to affirm their orders when the price of HBC stock fell in the aftermarket, and Coleman had insufficient capital to close the offering by purchasing the offered shares. Because of Coleman's termination, HBC did not receive any funds from the underwriting and all of the IPO purchases and aftermarket transactions had to be unwound and canceled, affecting at least 50 NASD member firms and their clearing agents. The hearing panel found that more than 230 customers had purchased HBC common stock in the initial public offering and that approximately 660,000 shares of HBC shares had traded in Nasdaq's SmallCap market prior to the termination.
The hearing panel also ordered the firm to retain a consultant as a condition to resuming underwriting activity after the initial three-month suspension and to revise its compliance manual in accordance with the consultant's recommendations. HBC had previously filed a civil action against Coleman to recover the proceeds it was to receive under the underwriting agreement and subsequently settled that action.
NASD Regulation also previously entered into a settlement with Yorke, the former president and CEO of Coleman, for his role in the termination of the HBC offering. As part of that settlement, Yorke was fined $30,000, suspended from association with any member firm for 60 days, and censured. In submitting his offer of settlement, Yorke neither admitted nor denied the findings of NASD Regulation.
Unless the matter is appealed to NASD Regulation's National Adjudicatory Council (NAC), or called for review by the NAC, the hearing panel's decision becomes final after 45 days. The sanctions imposed by the Hearing Panel are not effective during this period. If the decision is appealed or called for review, the sanctions may be increased, decreased, modified, or reversed.
Investors can obtain the disciplinary record of any NASD-registered broker or brokerage firm by calling (800) 289-9999, or by sending an e-mail through NASD Regulation's Web site.
NASD Regulation oversees all U.S. stockbrokers and brokerage firms. NASD Regulation, and The Nasdaq Stock Market, Inc., are subsidiaries of the National Association of Securities Dealers, Inc. (NASD®), the largest securities-industry self-regulatory organization in the United States.