News Release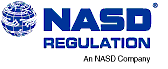 NASD Regulation Fines PaineWebber for Registration Violations
Washington, D.C.—NASD Regulation, Inc. announced today that it has censured and fined PaineWebber, Inc., $50,000 in connection with violations of the National Association of Securities Dealers' rules requiring registration of individuals engaged in the securities business.
An examination of PaineWebber by NASD Regulation's District staff in New Orleans revealed that the firm failed to ensure that certain employees held all the proper registrations required for the functions they performed. At various times from June 1989 to August 1998, those employees acted as general securities principals or representatives and were not properly registered as such. NASD Regulation also found that PaineWebber failed to establish, maintain, and enforce written supervisory procedures to ensure the proper registration of certain persons.
Under NASD rules, individuals engaged in the investment banking or securities business as representatives must pass a qualifications test and be registered with the member firm. Individuals who are actively engaged in the management of a firm's investment banking or securities business, including supervisory activities, must be appropriately registered as "principals" of the firm.
As part of its settlement, PaineWebber, which neither admitted nor denied the allegations, agreed to conduct a review of its supervisory procedures regarding registration of personnel within ninety days. After completion of the review, PaineWebber will implement changes necessary to ensure that all persons engaged in the firm's investment banking or securities business, or in the management thereof, are properly registered, and will submit a report to the staff detailing its review procedures and any revised supervisory procedures.
NASD Regulation oversees all U.S. stockbrokers and brokerage firms with public customers. NASD Regulation and The Nasdaq-Amex Market Group, Inc., are subsidiaries of the National Association of Securities Dealers, Inc., the largest securities-industry self-regulatory organization in the United States.