News Release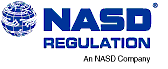 NASD Regulation Fines Pruco Securities $20 Million
Sales Practice, Advertising, Supervision, and Registration Violations Found in Connection with Variable Life Insurance Sales
Washington, D.C.—NASD Regulation, Inc., today announced that it has censured and fined Pruco Securities Corporation, Inc., a broker/dealer subsidiary of The Prudential Insurance Company of America, $20 million for violations of federal securities laws and NASD rules which occurred in connection with the offer and sale of variable life insurance policies.
NASD Regulation found that sales of more than 200,000 Prudential variable life insurance policies from 1983 through 1995 violated NASD rules and federal securities laws. During this period, Pruco and its registered representatives:
Induced customers who already owned Prudential life insurance to purchase new variable life insurance policies by misrepresenting that the policies could be acquired for little or no additional cash payment, by using cash values and future dividends from customers' existing policies. In fact, those cash values and dividends often were insufficient to pay the premiums for new policies, and both the new and existing policies frequently lapsed when cash values and dividends were used to acquire new policies in this fashion;
Misrepresented, through misleading sales presentations, that premium payments would end, or "vanish," after a certain number of years;
Misrepresented that variable life insurance was not insurance but, instead, was an investment, savings, or retirement plan;
Made sales to customers for whom such sales were unsuitable, including persons who did not know they were purchasing insurance, persons who did not want to purchase insurance;
Used misleading and unauthorized sales literature to sell variable life insurance;
Failed to establish, maintain, and enforce reasonable supervisory procedures;
Failed to register representatives, enabling unregistered persons to sell securities, and failed to register principals; and
Failed to file or filed inaccurate Forms U-4 and U-5 which, among other things, provide disciplinary information to the investing public about registered representatives.
NASD Regulation found that these violations resulted from a breakdown of Pruco's procedures relating to the sale of life insurance products which are securities and that, despite repeated indications of problems, Pruco and Prudential Insurance Company failed to respond adequately.
"Securities firms that sell variable life insurance products must ensure that they are appropriate for particular investors and that brokers do not mislead their customers about the nature of these products. Both firms and representatives must realize that the same sales practice, supervisory and registration concerns that apply to traditional broker/dealer products also apply to variable life insurance," said NASD Regulation President, Mary L. Schapiro.
Variable life insurance is a hybrid product containing both insurance and securities elements. It guarantees a minimum death benefit but, unlike conventional life insurance, also provides a variable death benefit and a variable cash value reflecting the values of separate, segregated accounts of the insurance company. Through these accounts, which are invested in securities, the customer bears an investment risk. Because owners of variable life insurance policies assume investment risks, the policies are securities within the meaning of the federal securities laws. NASD Regulation has jurisdiction over the sale of variable life insurance by member firms and associated persons.
Customers who believed they were harmed by the sales practice violations covered by today's action, including those who purchased the more than 200,000 variable life insurance policies, have been able to participate in a remediation program instituted by Prudential Insurance Company in connection with settlements of actions by state insurance regulators and the settlement of a class action lawsuit. That program addressed sales of both fixed life insurance and variable life insurance. Prudential Insurance Company has taken an aggregate charge of $2.6 billion to provide the compensatory relief required by the remediation program. A significant portion of that relief relates to sales of variable life insurance.
In resolving this matter and imposing sanctions, NASD Regulation took into account the remediation program as well as actions taken by Pruco and Prudential Insurance Company to enhance and strengthen their policies and procedures.
As part of its settlement with NASD Regulation, Pruco, which neither admitted nor denied the allegations, agreed to retain an outside consultant to review and make recommendations concerning the adequacy of the current policies and procedures of Pruco and Prudential Insurance Company. Pruco will implement necessary changes and submit a report to NASD Regulation detailing its actions.
This matter was investigated by NASD Regulation's Enforcement Department with assistance from its Advertising/Investment Companies Regulation Department. NASD Regulation wishes to acknowledge the cooperation and assistance of the State of Florida in this matter.
NASD Regulation oversees all U.S. stockbrokers and brokerage firms with public customers. NASD Regulation and The Nasdq-Amex Market Group, Inc., are subsidiaries of the National Association of Securities Dealers, Inc., the largest securities-industry self-regulatory organization in the United States.