News Release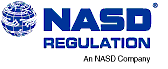 NASD Regulation, Inc., and the State of Connecticut Announce Disciplinary Actions Against Merit Capital and its Chairman
Washington, DC—A coordinated investigation by NASD Regulation Inc.'s Boston District Office and the State of Connecticut has resulted in fines totaling $180,000 assessed jointly against Merit Capital and Associates, of Westport, CT, and its Chairman, Russell W. Newton. Additionally, NASD Regulation® has censured Merit Capital and suspended Newton as a principal for 30 days and required to requalify by examination.
From January 1996 to April 1997, NASD Regulation found that Russell W. Newton, on behalf of Merit Capital, made commission payments of over $167,000 for securities transactions to individuals who were known to the firm and Newton to be statutorily disqualified from the securities industry. NASD Regulation also found that Merit Capital's registered representatives used sales scripts, letterhead, and business cards that did not comply with NASD's advertising rules. Additionally, in the execution of securities transactions, the firm failed to comply with confirmation disclosure and Automated Confirmation Transaction Service (ACTSM) reporting requirements. Finally, Merit Capital and Newton were found to have failed to reasonably supervise the activities of its registered representatives.
In a separate action, the State of Connecticut's Banking Commissioner made findings that Merit Capital violated Connecticut state law by employing agents who transacted business without the benefit of registration; using inappropriate sales materials and failing to establish and maintain an adequate supervisory system. The State of Connecticut also found that Merit Capital's affiliate employed investment adviser agents who were not properly registered. Merit Capital was fined $75,000 by the State of Connecticut and, pursuant to the coordinated actions by both regulators, such payment to Connecticut will be credited by NASD Regulation toward the payment of its fine.
Both disciplinary actions were resolved through settlements, in which Merit Capital and Newton neither admitted nor denied the allegations. Merit Capital has retained an independent consultant to review each area identified above. Under the terms of the settlements, the independent consultant must submit a report to both regulators with a summary of recommendations made and a plan of implementation.
NASD Regulation oversees all U.S. stockbrokers and brokerage firms with public customers. NASD Regulation and The Nasdaq-Amex Market Group, Inc., are subsidiaries of the National Association of Securities Dealers, Inc., the largest securities-industry self-regulatory organization in the United States.