News Release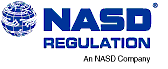 NASD Regulation Kicks Off October Settlement Month for the Southeastern Region, Offering Special Prices For Mediation Services
Settlement Month Marks Fourth Year of NASD Regulation's Mediation Program
Washington, D.C.—NASD Regulation, Inc., today announced the start of the Southeastern Region's Settlement Month, a program to promote the use of mediation as an alternative to arbitration. From October 18 to November 19, the benefits of mediation that are offered throughout the year will be available to parties in the Southeast at significant cost reductions. This past July, NASD Regulation's Office of Dispute Resolution sponsored a successful Settlement Month for the Northeast Region, generating a 100 percent increase in new mediation cases during the one-month period. The Office of Dispute Resolution is currently sponsoring Settlement Month in the Midwestern and Western regions.
Mediation is a voluntary, non-binding dispute resolution process in which an impartial individual, trained in facilitation and negotiation techniques, helps parties to find common ground and reach a settlement. The process of mediation is unique in that there are no "winners" and "losers;" instead, the mediator assists the parties in reaching a compromise that is acceptable to both sides.
"We are now in the fourth year of what continues to be a growing and successful mediation program – since 1995, over 3,000 cases have come into the mediation forum. The low prices offered during Settlement Month encourage more parties to think about mediation – a less expensive but equally effective alternative to arbitration," said Linda D. Fienberg, NASD Regulation Executive Vice President.
The Office of Dispute Resolution reports that 20 percent of the parties that come into the NASD forum to resolve a dispute choose mediation. Parties that use mediation reach a settlement more than 80 percent of the time.
"Most parties that choose to mediate are seeking actual damages greater than $25,000 because, at that level, mediation is less expensive than arbitration. While Settlement Month is designed to attract all parties to the mediation forum, we think the event will be most compelling for parties with smaller cases. No matter what the value of actual damages alleged, all parties will have access to the highest quality mediators on our roster during Settlement Month," said NASD Regulation's Kenneth Andrichik, Director of Mediation.
Prices for mediation in during Settlement Month in the Southeastern Region are as follows:
Cases alleging up to $25,000 in actual damages are entitled to a four-hour mediation for $100 per party;
Cases alleging from $25,001 to $50,000 in actual damages will be entitled to a five-hour mediation at $300 per party.
Cases alleging more than $50,000 in actual damages are entitled to a seven-hour mediation at $600 per party.
Dispute resolution hearing offices for the Southeastern Region are located in the following cities: Atlanta, GA; Boca Grand, FL; Charlotte, NC; Little Rock, AR; Memphis, TN; New Orleans, LA; Raleigh, NC and Tampa, FL.
Persons interested in the mediation program should contact Kenneth Andrichik, Director of Mediation, or Elizabeth McCoy, Assistant Director of Mediation, at 212-858-4400. Parties may also contact the Southeastern Region mediation staff at 1-888-FLA-SETL (888-352-7385).
NASD Regulation oversees all U.S. stockbrokers and brokerage firms with public customers. NASD Regulation and The Nasdaq-Amex Market Group, Inc., are subsidiaries of the National Association of Securities Dealers, Inc., the largest securities-industry self-regulatory organization in the United States.