News Release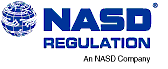 NASD Regulation Names Stephen Luparello to Head Market Regulation as Senior Vice President
Washington, D.C.—Mary L. Schapiro, President of NASD Regulation, Inc. today named Stephen I. Luparello Senior Vice President of Market Regulation.
As head of Market Regulation, Luparello will be responsible for the automated surveillance of trading on The Nasdaq Stock Market and other markets operated by Nasdaq. NASD Regulation's Market Regulation Department seeks to ensure the protection of investors and the preservation of the integrity and fairness of The Nasdaq Stock Market and other markets through a variety of sophisticated on-line and off-line surveillance techniques and programs designed to detect violations of NASD and SEC rules. In addition to its surveillance activities, Market Regulation conducts the market maker examination program, and is active in the detection and prosecution of fraud, insider trading and manipulation.
Luparello will oversee the four operational units within Market Regulation: Quality of Markets; Compliance and Surveillance; Trading and Market Maker Examinations; and Market Integrity, as well as the Department's Legal and Technology staffs.
"The extensive regulatory expertise Steve brings to his new position makes him uniquely qualified to lead Market Regulation, an area that is at the very heart of our investor protection mandate," Schapiro said.
Luparello came to NASD Regulation as a Vice President in 1996 to help develop the corporation's current regulatory structure with oversight functions for the nation's more than 5,600 securities firms and their nearly 600,000 registered representatives. Since 1997 he has been the deputy head of the Market Regulation Department.
Prior to joining NASD Regulation, Luparello spent a year and a half at the Commodity Futures Trading Commission (CFTC) as Executive Assistant to the Chairman. He was with the Securities and Exchange Commission from 1986 to 1994.
He received his B.A. degree from LeMoyne College, and his J.D. from the Washington and Lee School of Law.
NASD Regulation oversees all U.S. stockbrokers and brokerage firms. NASD Regulation and The Nasdaq-Amex Market Group, are subsidiaries of the National Association of Securities Dealers, Inc., the largest securities-industry self-regulatory organization in the United States.